Thursday, March 31, 2005
In case you haven't noticed, as long as you leave comments, I will update regularly :)
Thank-you especially to all the readers who leave comments.
Here is an older picture, but it is fitting for the season. Within the next month or so, I hope to be using this bike on the road. The front master cylinder is broken. It's a '73 Honda 350-4.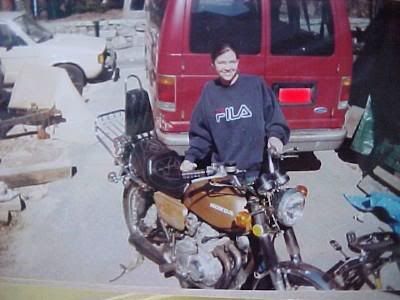 And here is the picture of the trumpet I made for the
Eclipse Trumpet
contest.