Wednesday, April 06, 2005
Title: The Eyes Have it. Or, Bonnie stayed up too late on the computer editing photos.
I'm not unhappy with what God gave me, in fact I have tried half a dozen trial pairs of colored contacts, and they were all pretty boring. Except when I wore one brown one and one green one, that was fun! :D
All of the colors are fake except for one. If anyone thinks they know which ones are true colored, leave a comment :)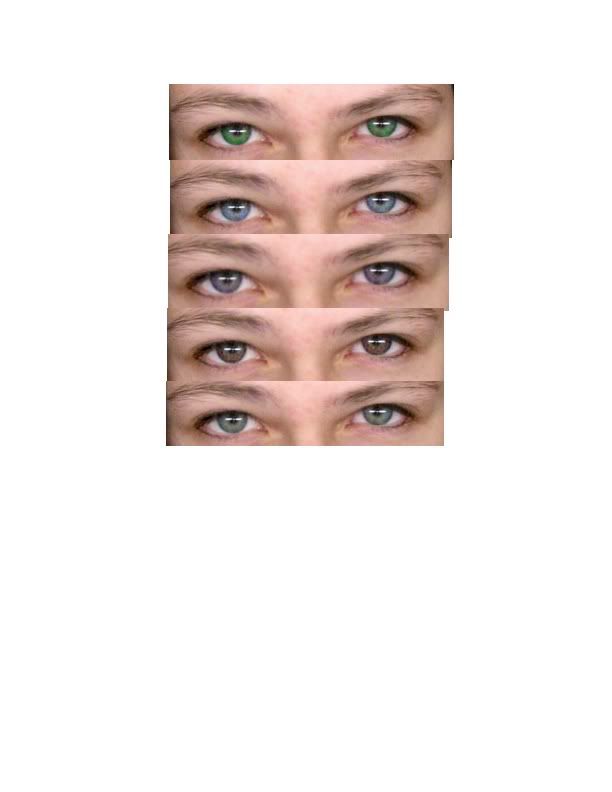 (and no, I do not put edited photos online without something saying I have edited them). I may post more of the edited photos later. In the meantime...it's off to walmart to find some nice colors to quilt.