Thursday, June 23, 2005
Remember that new guitar? Well here it is, in black and white :) Man, you can't even see the funny looking 'dalmation' pickguard! (That's a good thing!)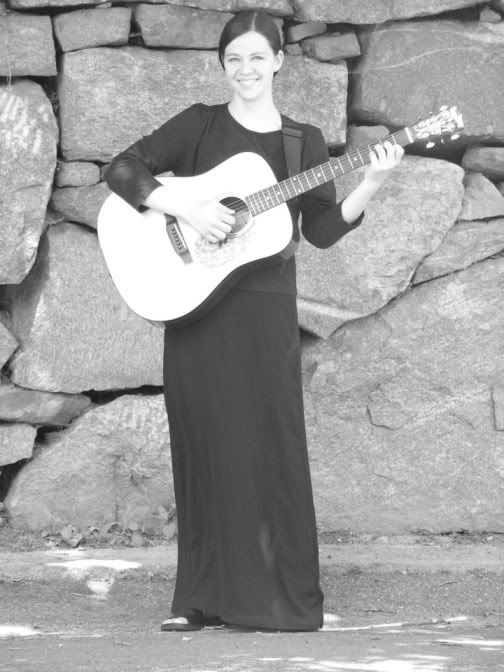 I'm working on our new website so we took a ton of pictures out by the stone wall to put in each individual bio page. At the top of each page will be a close-up picture, to the right of that there will be some text about the person, and at the bottom will be the b+w.
I just read a book called
Eats, Shoots and Leaves
by Lynne Truss. Wow! Pretty amazing stuff. Its a book on punctuation. And yes, using that punctuation -- or rather lack of -- pained me. Ouch.