Sunday, November 20, 2005
This afternoon I was playing guitar on the front porch when my brother came out with his unicycle. A few minutes later, the rest of us that unicycle were out and he was asking if my sister would try to get some pictures before it gets too cold. Here are the results. And yes, we REALLY were playing. It's surprising how one part of your brain takes care of the balance and whatnot, and the other parts will still allow you to musically render I'll Fly Away.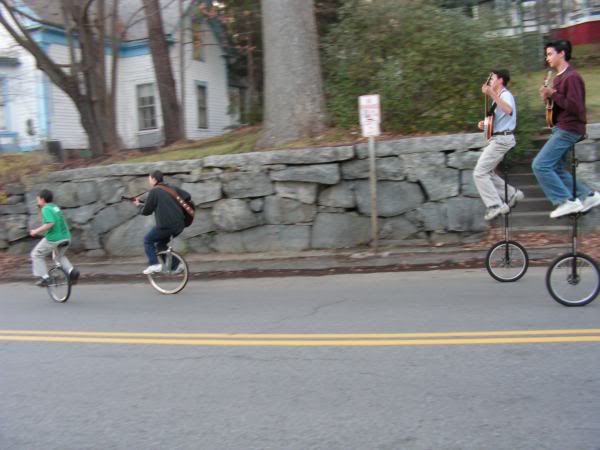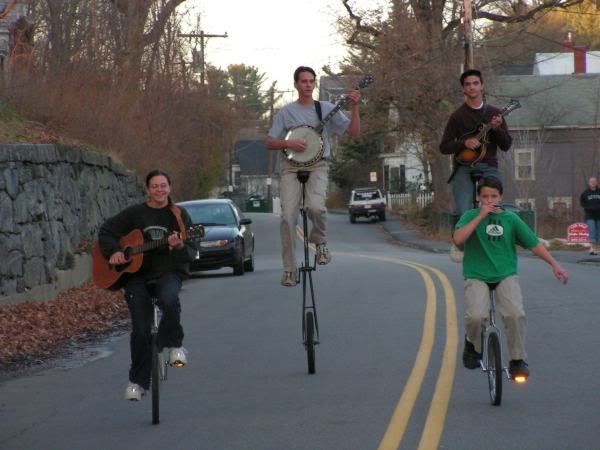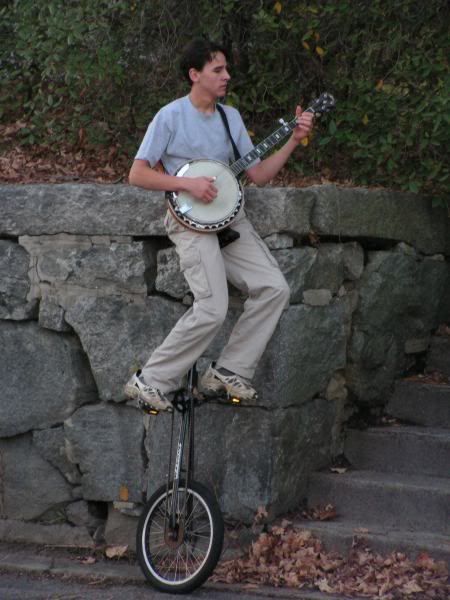 Also, in a week or a little more, we should have DSL, which means I might be able to upload some videos!
I told myself to see how much guitar playing I could get in, in a day. So far today I've only got 2.4 hours in :( That's better than what I get in day to day, but for trying to get in more than I've ever gotten in before (a little over 3 hours), it's not that great. I still have some time though, especially if I get off the computer :p