Tuesday, December 13, 2005
As I mentioned,
we
did a live show on
tv
last night.
Here's a pre-show pic:
5 minutes before, the guy in the sound room (with a window into the studio) said "5 minutes to broadcast." The guy with the camera actually held up his fingers and counted down for the last 5 seconds! It was so fun. At the end, my stomach kind of hurt, I think from the way I was breathing. Time went so fast while we were recording. It originally aired live, it will now air on multiple regional cable stations twice more, possibly more on the the local station. I'm glad it's over though, because it's impossible to make any more mistakes for that recording now :D
Afterwards, someone invited us to their house, and while there I was asked to try on this dress. They said it's over 100 years old. It was all hand stitched! It was amazing.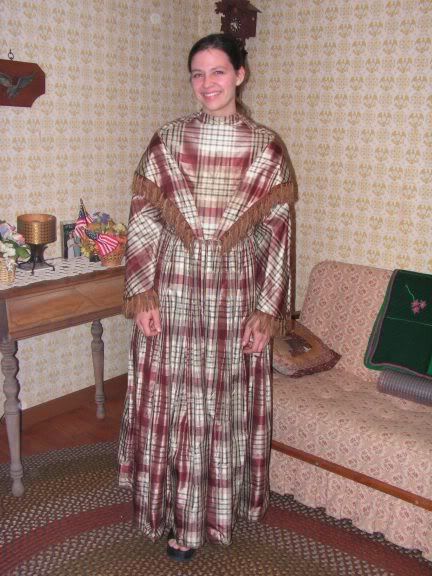 It was too big for me, but I had a sweatshirt and jeans under it, so it fit ok.
I am SOOOOOOOOO happy to be home from work. Let me emphasize SOO. I'm tired, and I wanted to get home so bad. It's just been one of those days.