Tuesday, January 03, 2006
I'm gonna be cheap today (but funny :) I'm just posting a picture. No text! (except this and a TINY bit).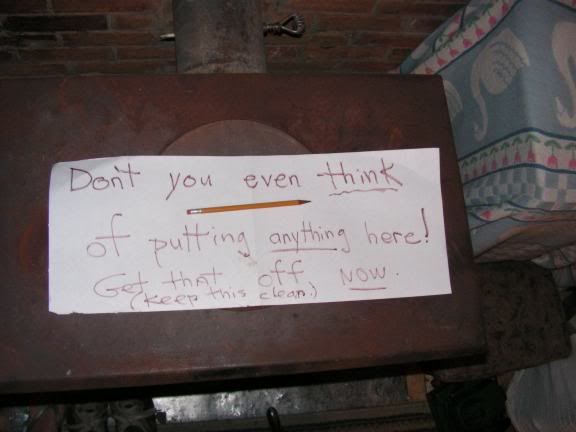 That's a sign my mom put up right before wood burning season kicked in.
Pictures from archives:
(just a random picture I took playing with the shutter speed of my sister's camera.)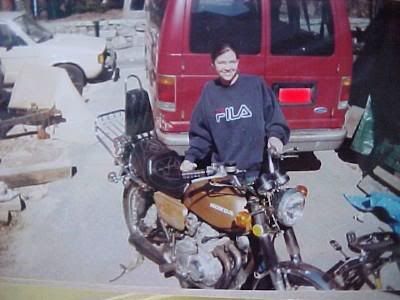 (the bike I am so wanting to get running this spring, one of our many, many things to do :P)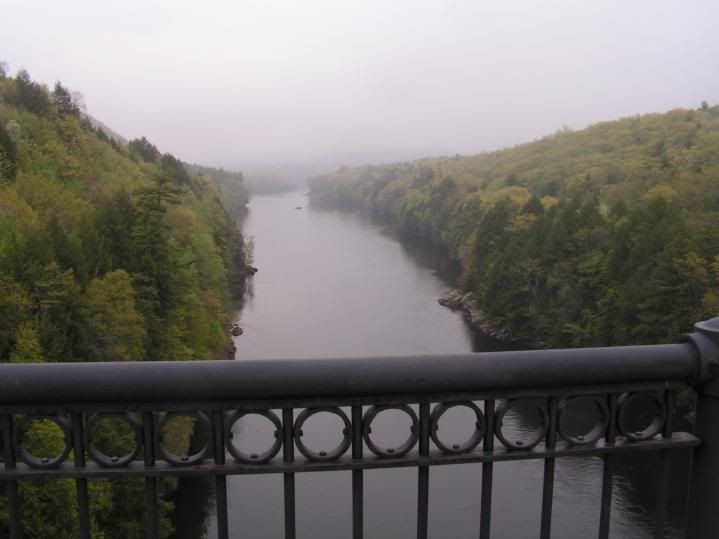 (A view from a highway around here.)
If you're a long time reader, I know you've already seen all of these. I've just got a big list of stuff to do tonight (was supposed to have been done before I went online) and I really wanted to blog.