Tuesday, February 21, 2006
Clearing the stale air that has been sitting at my blogging desk - whoosh......
With the Keeths and Pedersons!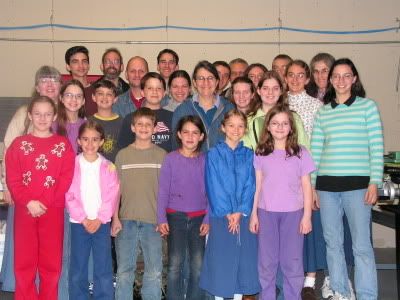 With the Baileys (soon to be famous, I think! They are all incredible pickers :D )!
And we were playing straws, a matching game that has nothing to do with any of the bad things usually associated with cards. You start in a circle with a pile of straws in the middle (one less than the number of people) and four cards in your hand. The dealer takes a card from the top of the pile, checks to see if it matches any of his then either exchanges it for one of his cards, or discards it to his left. The next person picks it up, checks it, etc, and so forth, until someone gets a match of four cards. Then the person with the match grabs for a straw and everyone else tries to grab one too, but since there are fewer straws than people, someone gets eliminated (or they switch groups, inthe case that you have too many people for one circle, as was the case with the Keeths and Pedersons :)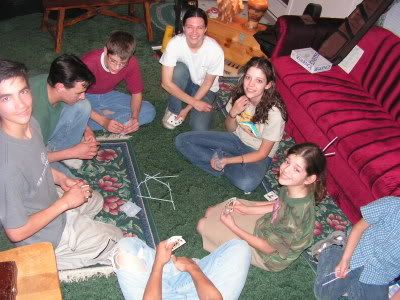 Don't ask me why I find oil spots very interesting (another shot in this group is my wallpaper right now).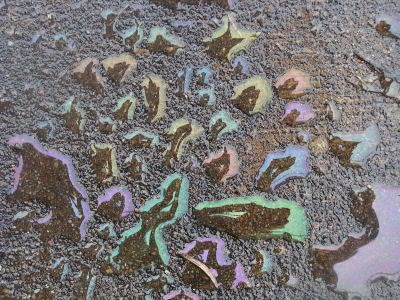 And last but not least, Matthew rappelling! I don't know how to spell that either, but I don't have time to look it up as I'm off to breakfast and I hope you will all get the point :) (I told someone we all had a chance to rappel off some mezzinine (also not sure how to spell, it's like an indoor deck!) and they said "Oh, I guess you can keep the mosquitoes away now." AYUH! Hehehe.