Saturday, April 22, 2006
Wooo...I'm being liberal with my posts. I came across a wireless connection accidentally sitting here at someone's table while I was writing an email to my aunt.
Here are some pictures from the trip so far.
This is the detail of a dandilion (spelling? That looks odd for some reason) that I picked in New Jersey. I've never noticed those little curly things before.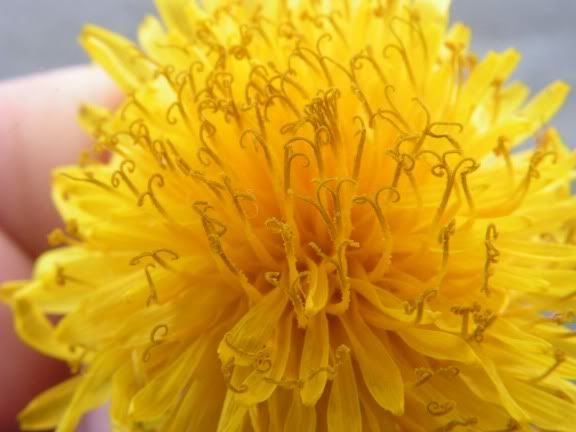 Vincent on the mandolin - I used a slow shutter speed, thus the blurred hand.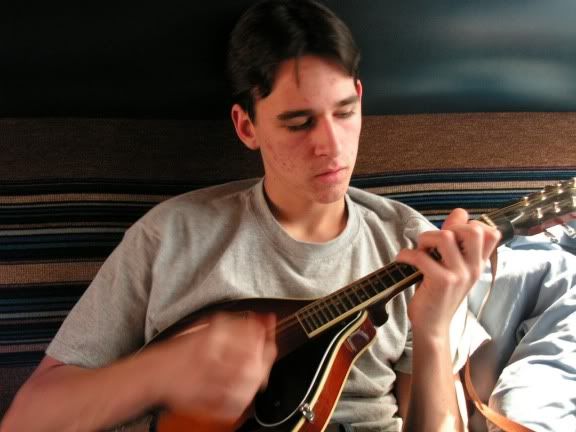 Same type of picture, except of Peter!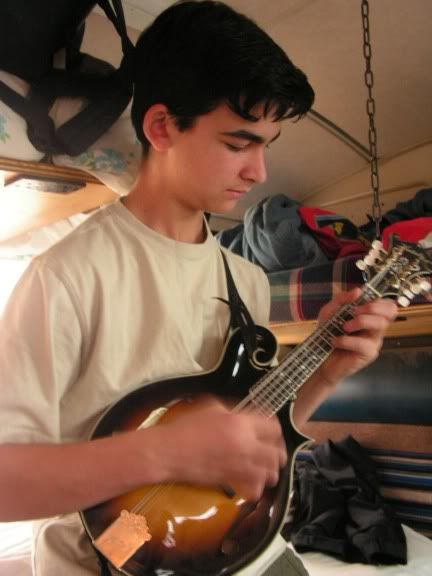 This is what happens when a bass guitar gets "upright-ified", or when an upright gets "bass guitar-ized"? I'm not sure which, except I know it was an upright to begin with :p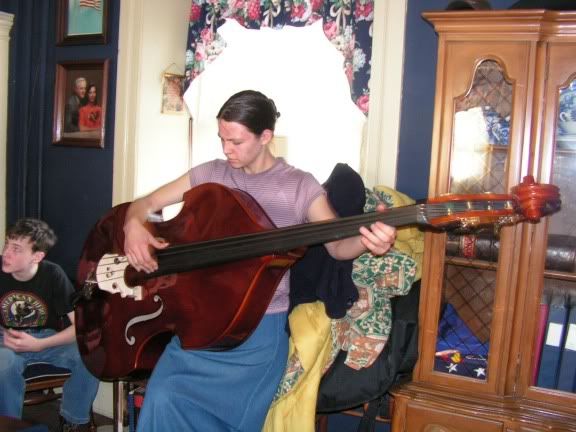 It really is fun to play that way, except it gets tiring to hold.
Last but not least, here is a picture of some of the Kochers and MacDonalds after the dress rehearsal for the National Constitution Center concert (I'll probably give a more indepth post about that concert when we get home.) Notice all of the girls matched!!!
[THIS IS A TEST. IGNORE THE TEXT WITHIN THESE BRACKETS.]