Tuesday, June 20, 2006
For those of you who came back to see the blood loss story, scroll down to the next post. Here are some of the weekend pictures. There's a wholel big story behind all of this (including meeting someone online at a forum, someone inviting us over, etc) but it pretty much boils down to we went to the Bartletts and they were very nice, and one of the things we got to do was water ski for the first time ever!
More pics are coming, I may have to make a photo album just for this weekend so when you visit my blog you don't have to load all of the pictures.
Vincent getting ready to ski (he did great! Got up the first time and stayed up)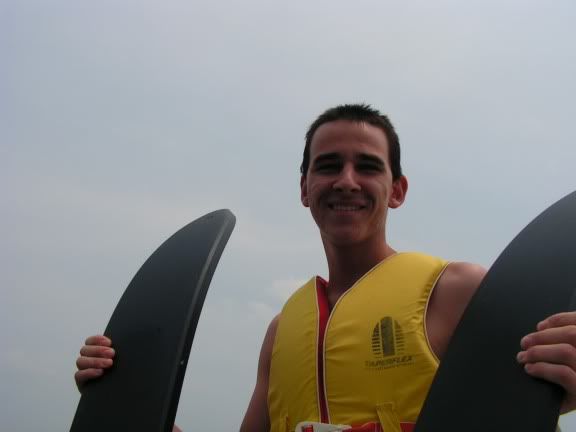 Carol in prep: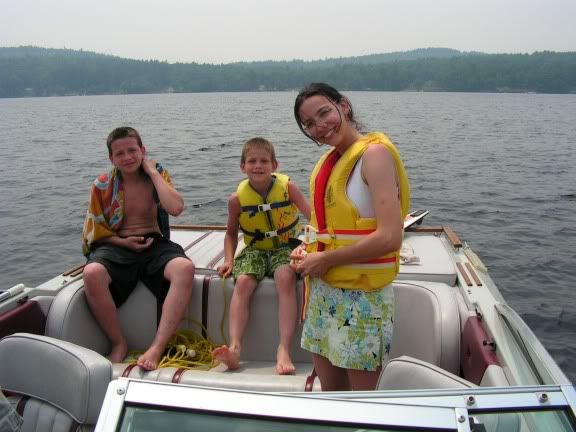 Carol skiing:
Look at the view!: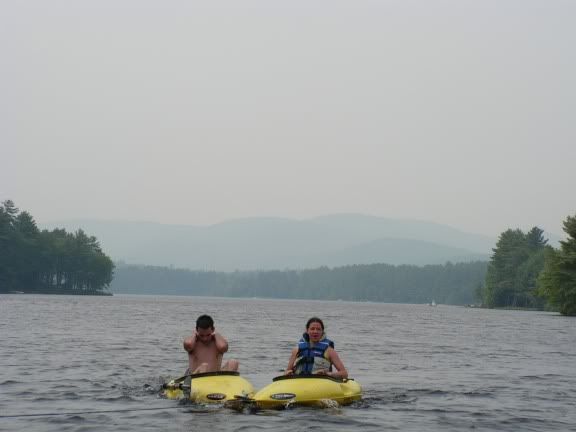 I was just thrilled! (in a good way :D) That's a posed picture, btw: