Thursday, June 15, 2006
I want to thank
Ellen and Phil LaClaire
for all of their music :)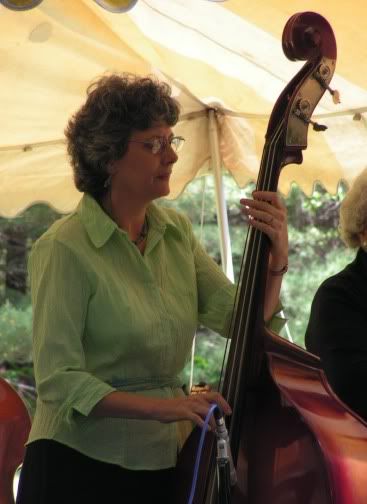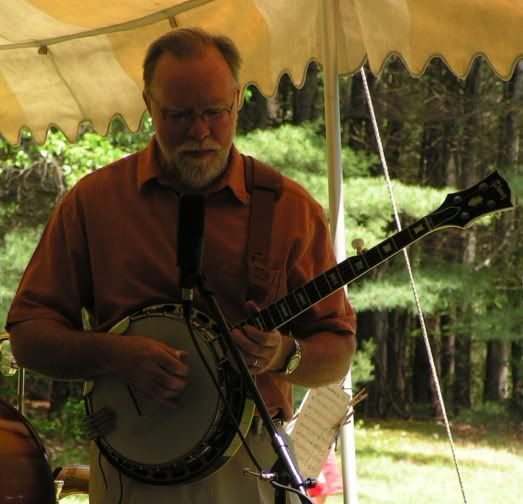 I'm not sure what exactly drew me to bluegrass, but the LaClaires have certainly been an inspiration.
I went with Carol and a friend of hers (on the right) to a violin lesson. I just sat on the couch and watched (and took some pictures).
The long hair site I visit is down, so I can't post pictures in my thread :( This probably strikes most of you as strange, but below is a kind of different picture with my hair draped over a chair. If the hair site was up I'd be posting it there rather than here. I'm planning to hold off trimming again till summer is over so it might have a chance to grow some. When I got it trimmed last time the barber said that I needed way more off than I asked (about an inch) because the ends were 'dead'. He did just take off what I wanted though, which was good. I hear sob stories often from the LHC about going to a salon and asking for a small trim and getting waistlength hair cut to a bob. Really nasty butchering! According to
Jose Gomez
, all of the hair you see on people's head is dead. So maybe everyone should get all of their (dead) hair cut off? This all sounds terribly crazy, I understand, but I'm so used to being able to post at my journal on the site :P

A friend told me a cool fact about rain; The rain that falls on one acre during a one
inch rainstorm equals 27,154 gallons of water.
Check out more stuff about rain, including how many gallons rains on Washington, DC, during a one inch rain storm.