Thursday, June 29, 2006
Picture time! (Again? Anybody getting bored?)
Some flowers I started from seed and planted last year but they didn't bloom till this year. I was surprised they stayed green almost through the whole winter!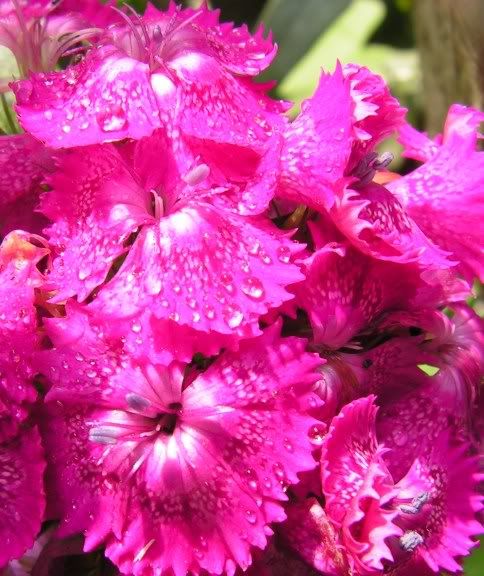 A raggedy pink bachelor button, rained on all week: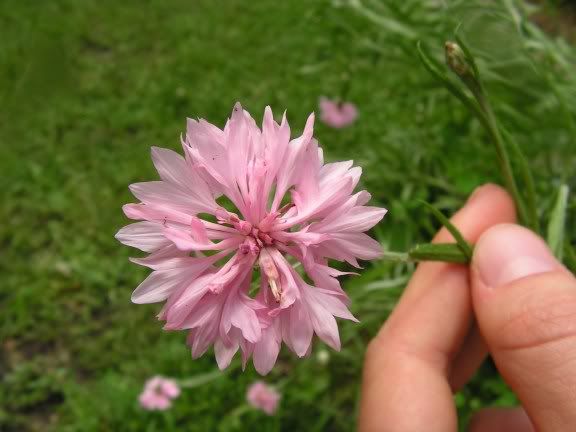 A mini swamp my brother is growing (?):
And a tiny plant with some buds on it! I put my thumb in for perspective.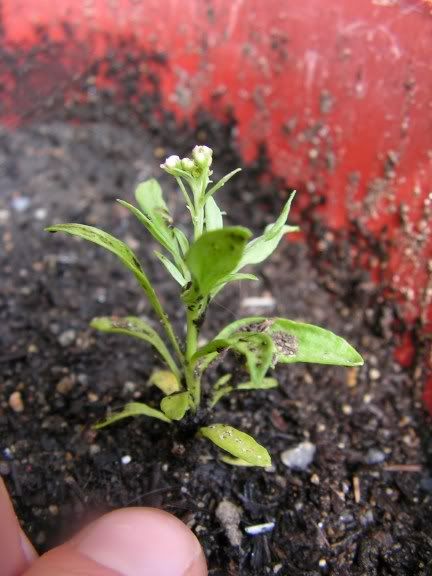 And Carol made this a while ago and I decided to try it because hers turned out so good (different flavors, though). Sweet pizza.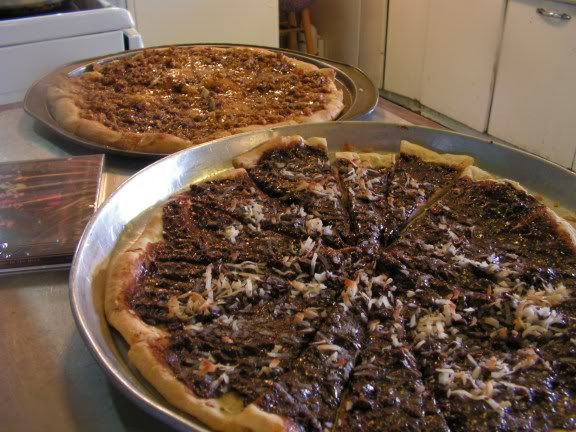 One is chocolate/coconut and the other is cinnamon/walnut/stickybun.
mmmmmmmmmm