Friday, June 02, 2006
Well well. Readership has been way down, and although it's more likely due to my lack of blogging I'm going to choose to blame it on the pirate picture. So I'm not going to blog anymore piratey pics for a while!
I used to whine all of the time about readership being down, but alas, no longer. I haven't been putting as much effort into my blog as I used to, thus I should expect less hits.
I got an email from Living Waters Publications today, part of their text follows:
Millions Confiscated
Today (Friday, June 2nd) the Secret Service seized a large supply of our Million Dollar Bill tracts from The Great News Network in Texas. They told them that someone in North Carolina tried to deposit one in their bank, and that if they didn't give up their supply, they would arrest them. Then they said they are going to seize our supply in California.
If you want Million Dollar bill tracts, you had better order them pronto.
(end quoted text)
I can't believe the Secret Service is doing this. The million dollar bill TRACTS are labelled "Not for legal tender." Could the bank teller not read?! This is just ridiculous but we ought to pray that it will be a witness to the Secret Service, or that some good will come out of it. My family got an email from a friend in Houston stating the amount seized was 8,300 tracts.
I've looked up a few things at youtube.com and come up with a few humorous (or you might even call them FUNNY!) clips.
Trumpet Duet
Woman in Jail
Quadruplets Laughing
Berlitz Commercial
And for our dialup users (and I suppose those with DSL may view them also :P ) a few pictures.
A few weeks ago my parents went out and as is (WAS) the usual custom, the kids prepared to have pigs in a blanket. The pigs in a blanket didn't work out as we were missing some ingredients (and who wants bits of cow brain/guts ground up into a hotdog anyhow?) but they did come up with an interesting theme for a picture. And how ironic, that this kid CAME UP WITH THE IDEA, AND VOLUNTEERED TO BE THE PIG! :D
This may be a repeat, but I can always assume my readers have memory loss :D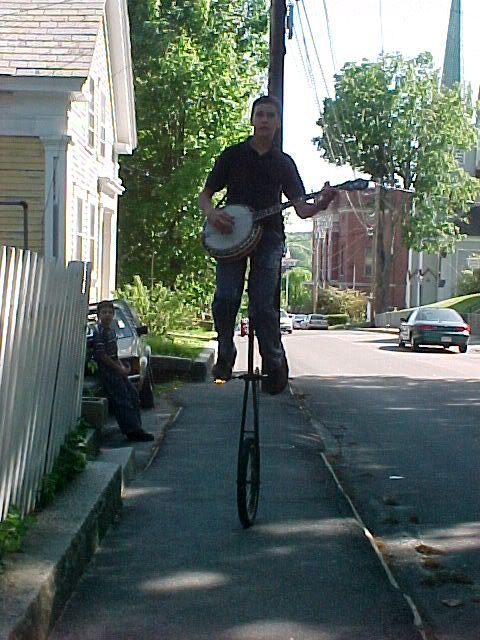 And an old pet. What a cutie :)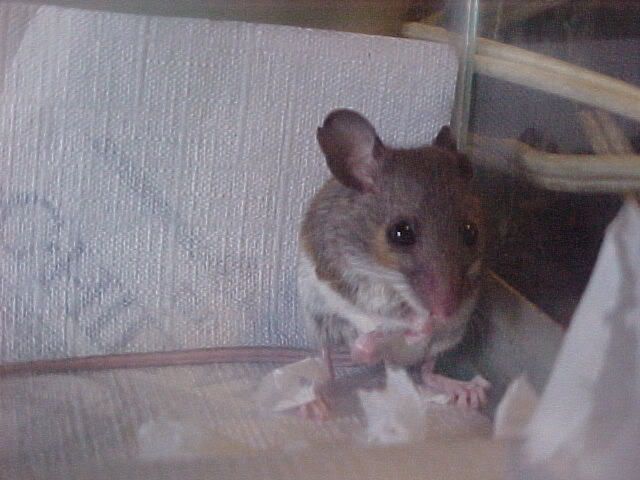 My brother found him on his paper route when he was really tiny. Both of his front legs were broken and never really functioned, he just hopped around best he could on his back legs. I took him in and although he wasn't real friendly (couldn't pick him up, really, he always tried to bite!) I cried when he died (in NC. He travelled most of our second tour with us. VERY well travelled mouse.)
Here's another one (snake food)!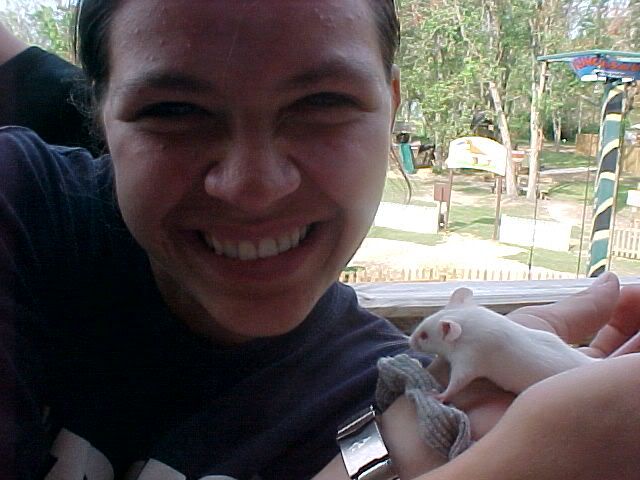 And that picture was taken here:
Please pray for Kent Hovind and his ministry. I think they have been forced to leave their buildings in FL and I don't think they know where they are going now. Something about the city's officials, regulations, and them :(