Saturday, July 22, 2006
Got wireless at a welcome center but I can't get my blog to load! Soo...here are a few pictures from the past few days.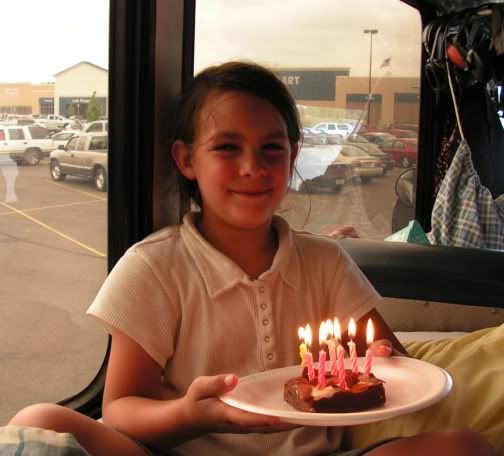 Happy 7th Birthday Hannah! She gets the award for the birthday including the most on the road mileage :D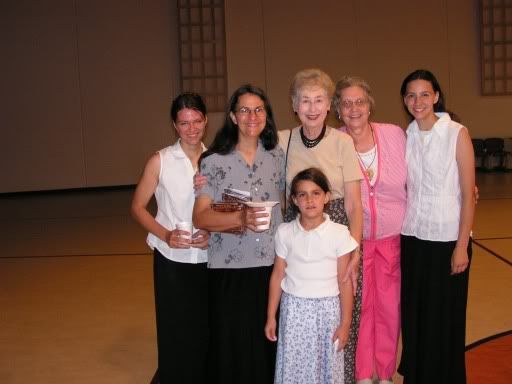 Mrs. Meuser, her cousin and some of us after a concert.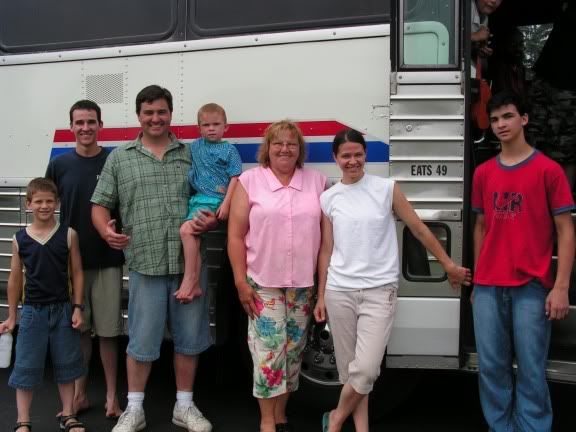 Us and the Robisons. Very interesting story of how we met them but I don't have time now :P I wish I could link to their website (I'll have to later on) but I can't seem to find it where I was told it was.
Until next wifi....