Saturday, August 19, 2006
First off, the happy birthday photo :D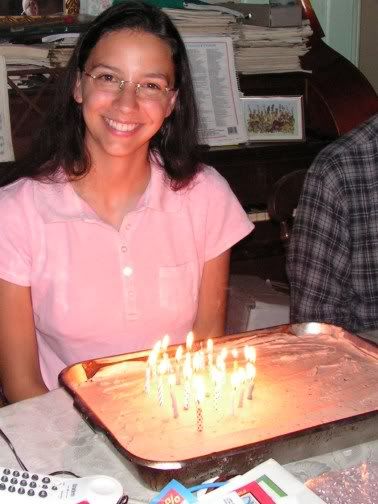 Happy 22nd,
Carol
!
Today I went up on a bike ride, it took me over an hour to go 10 miles :p Yesterday I made it in 55 minutes, but this time I stopped a few times and took pictures.
Here are some of the pretty parts around here.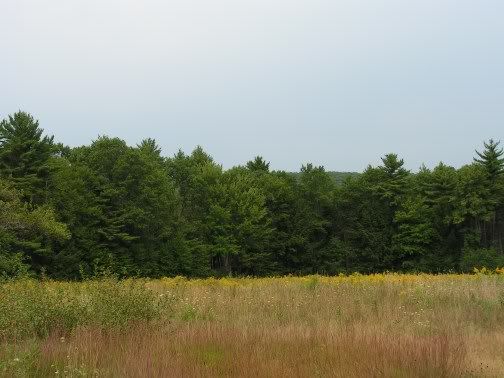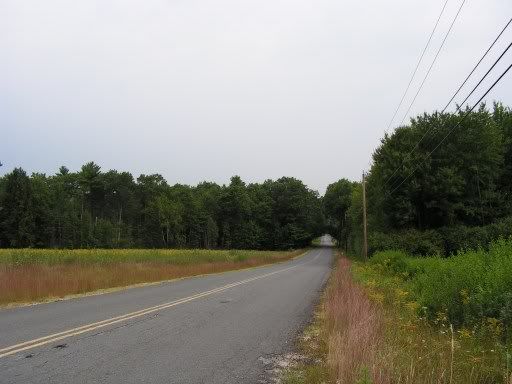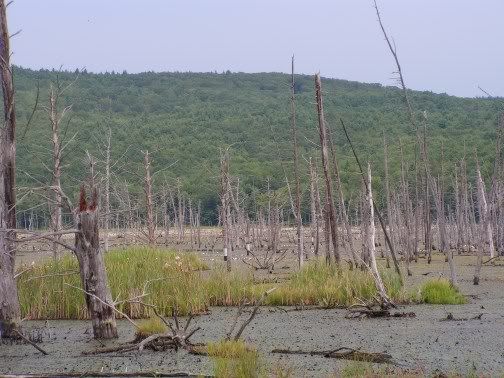 There's a swamp not too far from here, there's a sign about it being a wildlife something or other.
It's kind of dreary looking on an overcast day! Any day, in fact :p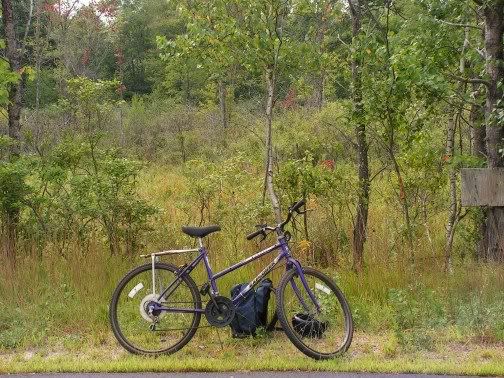 Just for fun, a shot opposite the side of the road where my bike was sitting.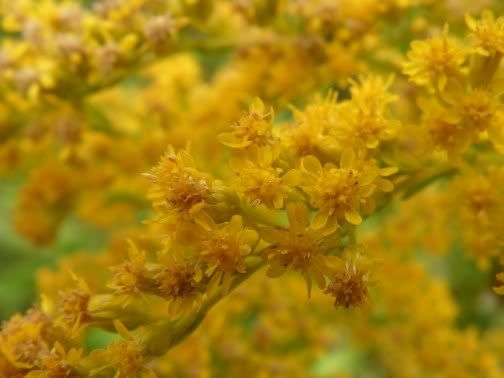 I stopped to get some of the yellow flowers you can see in the field in the first picture. There were so many things I wanted to stop for, but it would have taken forever.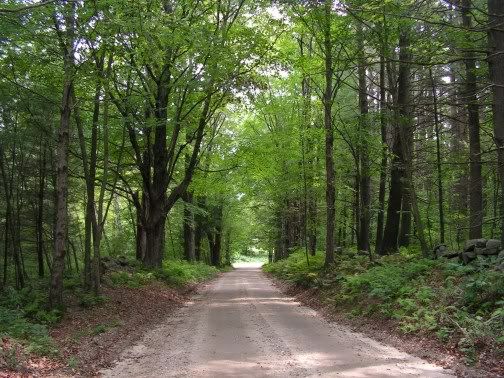 For some reason I really like roads that are in the woods and just go out beyond where you can see them. Straightish woodsy roads with a curve at the end are especially fun. Who knows what's around the corner!?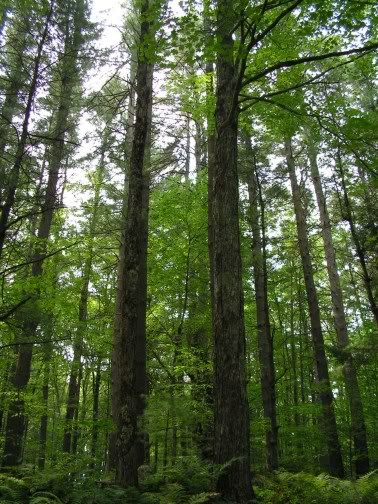 There was a section of woods that looked SO green on the trip yesterday (which is part of the reason I went back today) but for some reason it didn't look the same today. Different lighting, maybe. Some of the trees are tall - too tall to get a picture of the whole tree at that close of a distance. I tried lying on the ground to get a shot from the bottom up, but there was too much backlight and it didn't look too well anyhow.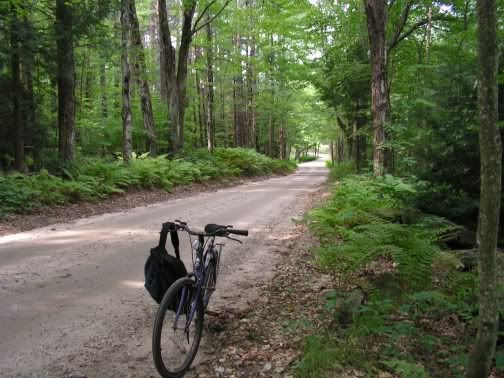 Guess who's bike that is ;)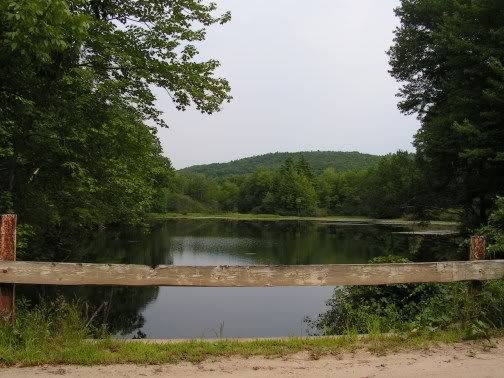 A local pond.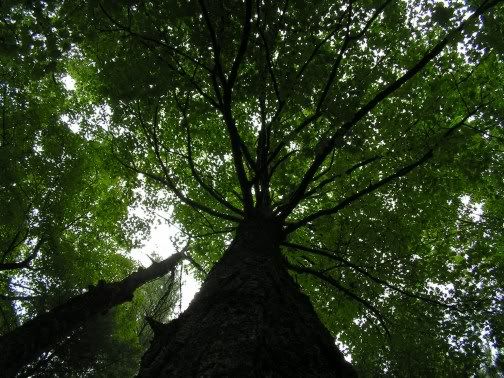 Ahh..the tops of trees :D