Saturday, August 05, 2006
I can hardly believe the week we've had. The
Dortignacs
told the Myers that we were coming through Kentucky and they invited us to come to their house. We did too many things to list, but it included having great family devotion time and being really encouraged, meeting a yodeler that yodels (I need to take lessons!), playing volleyball, learning how to play dutch blitz (and playing), going to the Amish farm to pick up home grown food, meeting other family musicians, being told in just a few more days I could have the Kentucky accent :D and making some of the closest family friends that I think we've made in a long time.
So here are pictures...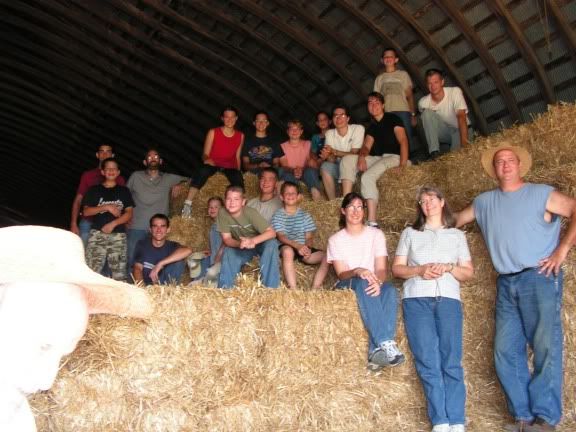 Us and the Myers in the hayloft down the street. I wish I could find a better picture of us all together but this will have to do for now.
When we got to the hay loft, we had just gone on....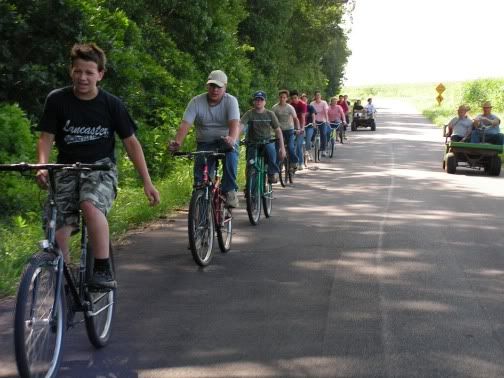 A seven mile bike ride, with every one on a bike or a golf cart. And by the way, my "e" key just broke, the key fell off and now I have to push on this little rubbr thing to get it to go (big pain). So excuse my missing e's.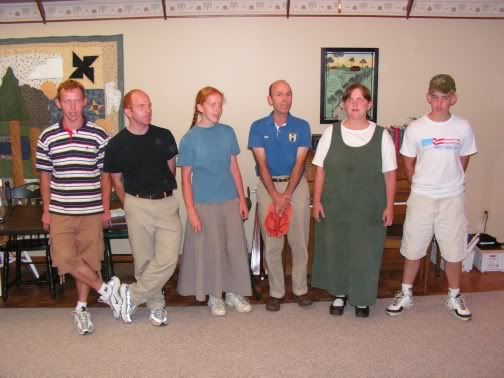 The Thompson family sounded great, and Bobby (on the left) is a great yodeler.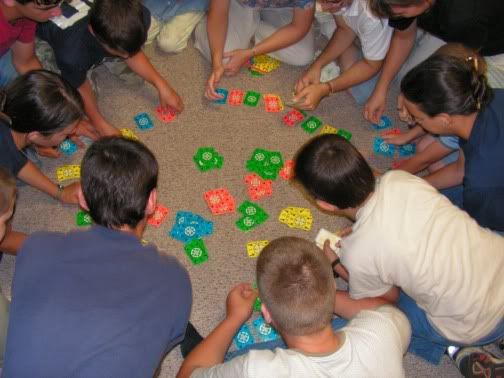 Here's one of the many games of Dutch Blitz that we played.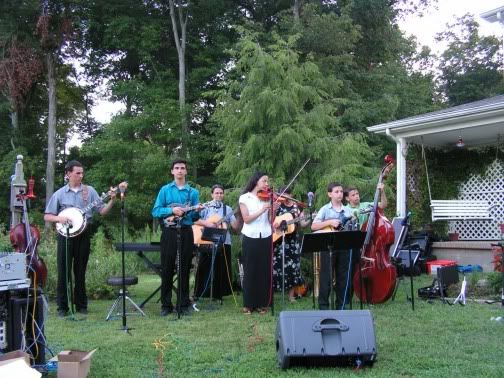 And us at the concert we did at their house.
A big huge thanks to the Myers, it was hard to say goodbye. I had never been to Kentucky before, but I'm definitely putting it on the list of my favorite states :D