Saturday, September 16, 2006
Whew, yesterday afternoon I started feeling kind of sick, it followed me through the afternoon until while I was sitting at the computer at about 8:30pm talking with a friend and I said "I need to leave!" and just barely made it out of the door and lost my lunch :( To make a long disgusting story short and sweet, I visited the outdoors to lose food 4 times, then I had to get up 5 times during the night :( Thankfully, when I finally did fall asleep around 3am I slept till 9am. The Cruise Ship Flu (or so I hear that's what they call this strain) is going through the local hospital and nursing home, and we got together with a big group of people here a few days ago. So far four people have come down with it here. I'm still kind of dizzy and my stomach hurts, but it's SUCH an improvement from yesterday/last night.
We're probably headed out today, the predicted snow has changed our schedule, as we had planned to do an outdoor concert on Sunday. We're not sure exactly where we're going to go but God has it all under control. It's amazing how sometimes we don't know where we're going, or what we're going to do, exactly, and then God works things out in a way different than we ever would have imagined.
_______
Update.
Yay, I got on wireless on Carol's laptop and now I have pictures online :D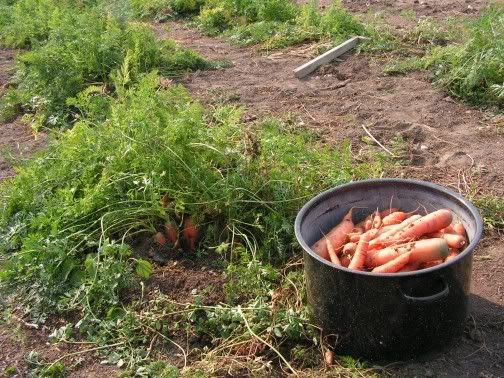 Carrots from the garden, to the pot, to your mouth! I picked those a few days ago and thought it was pretty cool.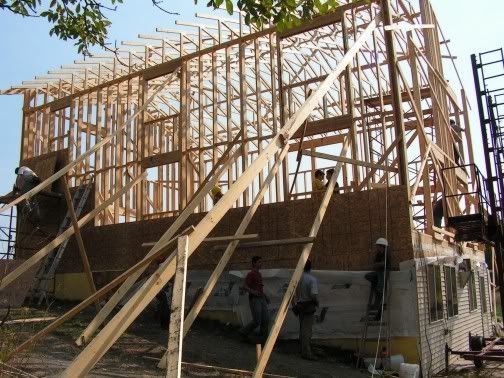 The house we've been working on for some friends here.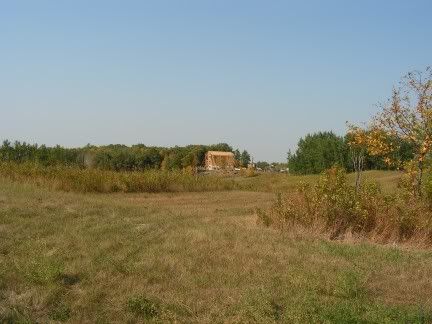 A view of the house from a valley.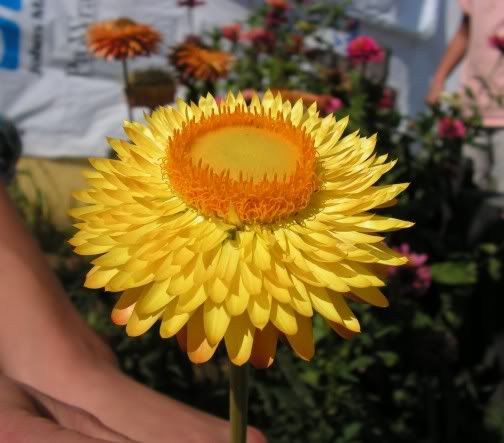 A flower I saw in the garden and told Carol "Hey, come take a picture," but she handed me the camera instead and said I could take it. She held the flower so it wouldn't blow around in the wind :p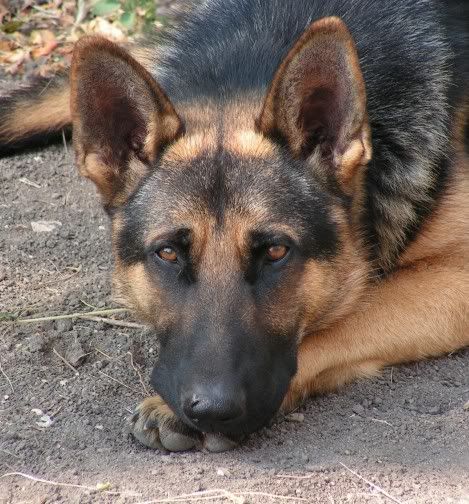 Samson the dog :) Isn't he cute?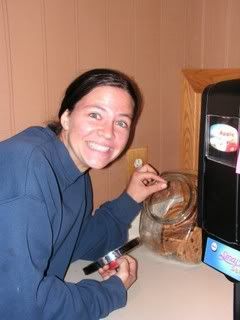 Carol caught me taking a cookie at the camp we visited. But I had permission.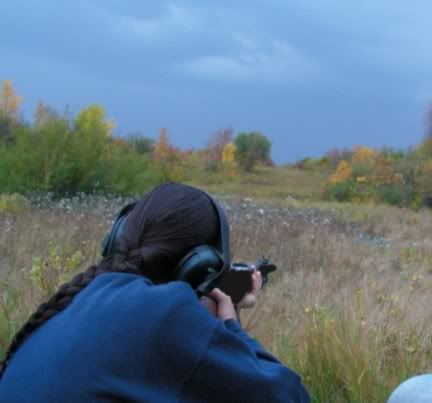 And yesterday, before I got sick, someone took us out to shoot in the valley. I hit one of those bottles! (And yes, I know they're awfully close range :P )
And Rebecca and Evan, whose family we met unexpectedly and had a great time with in ND :) Evan is so adorable.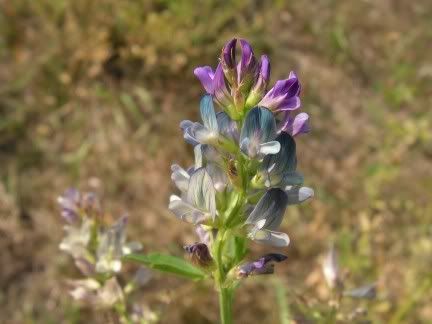 A purple flower I found while we were out picking rosehips.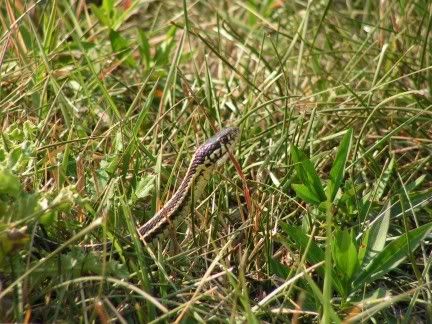 A snake I happened upon while walking back to the house.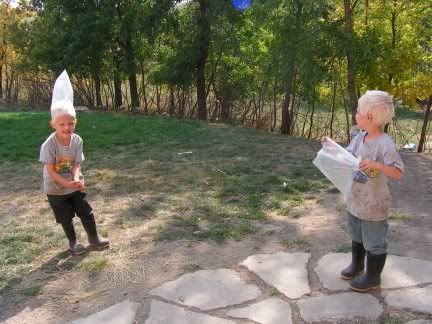 And the twins, who were so cute. And yes, we made them take the bags off of their heads an explained that heads are not good things to put bags over :p