Sunday, October 29, 2006
Today we did two concerts, one in NJ (Laurel Springs) and one in PA (Media).
This morning I said something in the service and immediately felt really stupid afterwards. I forgot where something was in the Bible and said, "...Um, I think it's in, uh, Hebrews?" and had a really funny look on my face. It wouldn't have mattered except that it was taped :p
But anyhow, the verse I was looking for indeed was in Hebrews. It is found in chapter 11 verse 6. "And without faith it is impossible to please God, because anyone who comes to him must believe that he exists and that he rewards those who earnestly seek him."
That verse has been such a comfort to me. God rewards those who earnestly seek him.
Please pray for my dad, his eye has been bothering him. He had a problem before called Iritis (I don't know if that's spelled wrong) but it has something to do with the iris in his eye not acting right. It's very painful for him to focus on things up close. He's going to call the eye doctor tomorrow and see what he ought to do. We're not sure if it's the same thing this time, but if it is it could be pretty serious if not taken care of.
We have three days this week without concerts. If his eye doesn't get a lot better and the optometrist can't do something for him long distance, we may go home during those three days and come back for the weekend concerts we have here in NJ. Pray that God's will would happen!
_____
And I'm back...with pictures!
First off, here's Vincent cooking his squirrel.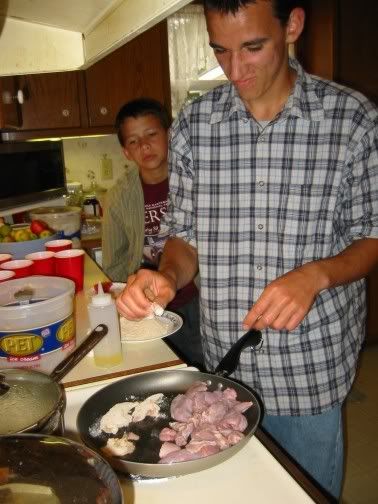 When we got to the Randolf's and started to eat, Johnny came out with a plate he said he fixed for me. Here it is: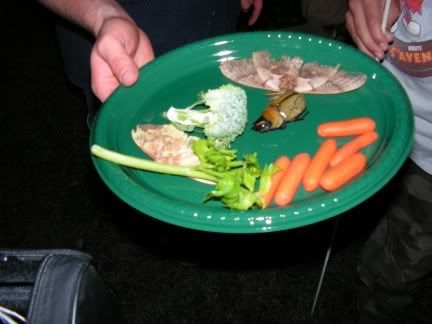 Yes, that's a giant beetle and giant moths.
And the worm Johnny Randolf hunted up to make me eat :p
Carol
blogged about it too.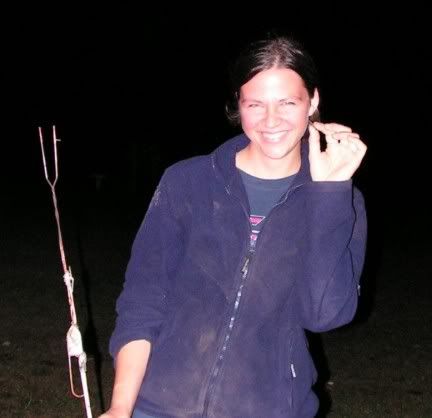 Peter...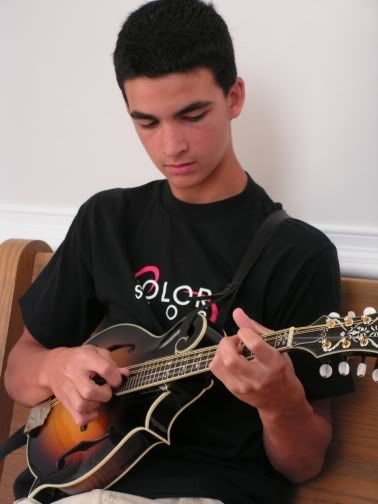 ...and Vincent.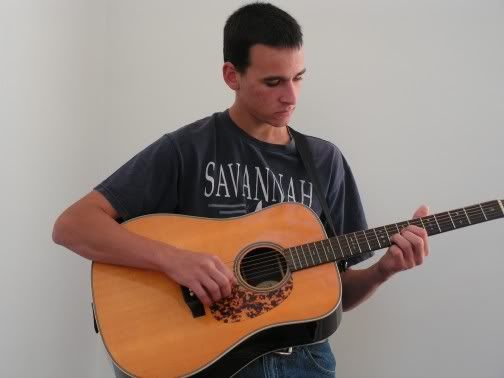 I love jamming with my family :D
Labels: Christian walk, tour pictures