Monday, November 20, 2006
On the road I had a dream we were making cloth dolls like my mom, sister and I used to make when I was younger. I thought it would be so fun to make them again, but I didn't have the materials. So I had time to give it thought, and I wondered if I couldn't try to make a doll head out of clay. I had done two heads before, but each turned out pretty awkward looking. This time, I reasoned, I'm older, and I'll study pictures beforehand. I took my sister's camera and started taking pictures of my own face in a few different angles, just to get an idea of how a face is put together. I started with this: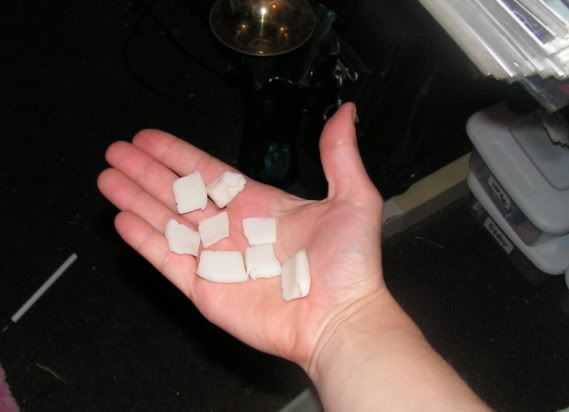 Went to this: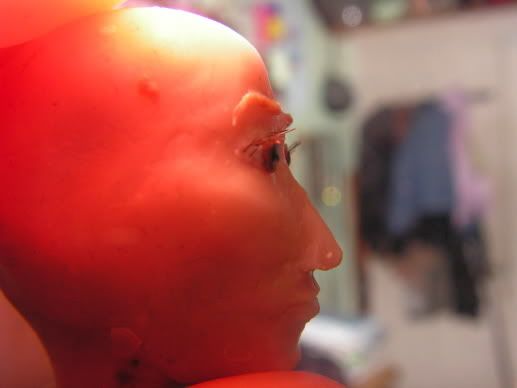 (I think that one just above is kind of cool because it sort of looks like flesh (reminds me of pictures of unborn babies) and the dust resembles veins.)
Add a little hair...
And there's the finished project.
The eye lashes are cut from hairs I've shed recently.
Here's a closeup of the terrible 'eyeliner' I did. I cut out a hair from a paint brush and brushed acrylic brown around her eyes for more definition. It looked so much more even before it dried. Maybe the paint was diluted? I'm not sure.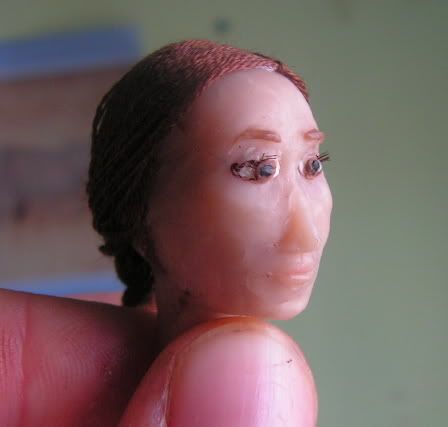 Labels: miniatures