Wednesday, January 31, 2007
Here's a picture I took of Carol, my sister.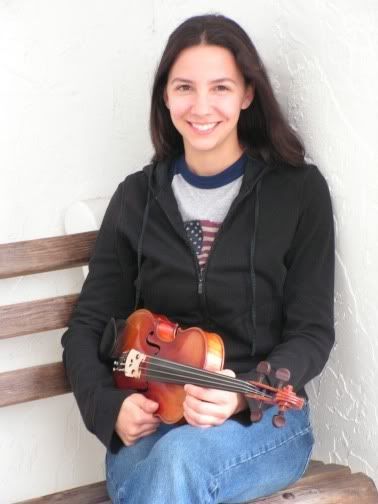 My posts are so short these days!
______________
I went to a Sam Ash music store again and played the guitars there. The Taylor was my favorite (dreadnaught), they didn't have any high end Martins (otherwise I'm guessing I would have liked those too) and the Larivees were pretty decent. I wasn't too impressed with the Martin DM I played. It was OK, but I guess for $700 what can you expect?(a Blueridge guitar, perhaps!?).
______________
It's so nice and warm out there. It's warmed up from this morning, I'm guessing it's 60 out there. Tomorrow we hope to visit the ocean, so hopefully it'll be nice :)
Labels: tour pictures