Monday, March 19, 2007
This morning I read Proverbs 19 and two verses stuck out at me.
The third verse is practically my life verse!
"A mans own folly ruins his life, but his heart rages against the Lord."
That is so true. So many of my "problems" are caused by my own bad decisions. Envy, jealousy, covetousness, bitterness, etc. And the New Testament warns repeatedly to leave the acts of the sinful nature behind! When I do run into problems because of sin, I need to take heed that verse and remember that it's only more foolishness to blame God. The apostles endured great hardship, yet I see no where recorded their blaming God, or raging against God for it.
__________________________________
Proverbs 19:17
He who is kind to the poor lends to the Lord, and he will reward him for what he has done.
For some reason I have had in my head a stigma about people who live in the streets. I
used
to think of them with a lot of sympathy, afterall, they had no place to live and no protection from the cold, and often little to eat! But somehow over time, and after listening to a number of different views, I started to believe that the poor were poor because they didn't work, were drug addicts, or made bad decisions and somehow deserved to live in the street. So what makes me any better? Have I ever made bad decisions? Have I ever sinned? Am I so righteous that I don't deserve to live on the street? Well we all deserve to live in the streets. We all deserve to go to hell. What business is it of mine to pass judgement on someone on the street and not help that person because of my pride?
_____________________________________
Today we're in Front Royal, VA. At the moment the bus won't start, possibly due to the low temperatures here. There's snow on the ground but the sun is out and it might warm up later today. We don't have a concert till Wednesday but we were planning to visit our grandparents and now it may not work out. The muddy dirt roads aren't the best thing for the bus :( We're going later (Lord willing!) to check out their roads and see if we can't drive down them.
________________________________________
The terrain is absolutely BEAUTIFUL down here! Or is it up here? Or out here? I guess it depends on where
you
live. To me it's "down here." Vincent and Carol took some pictures of the hills. Driving to this particular church was so neat with all of the curves in the road and the up and down. I'm not sure if it's just because we've been in Texas so long or what. Massachusetts does have hills and curvy roads, but not quite to the degree that they have here.
Here are the deer we saw running through the hills (and that Vincent got a shot of).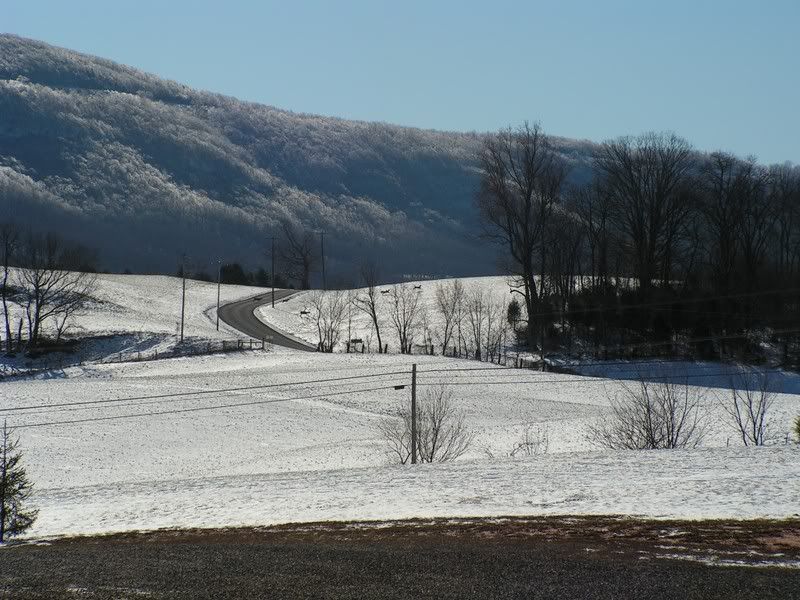 ________________________
And we met up with the Matsons. Here's
Lacey
and us :D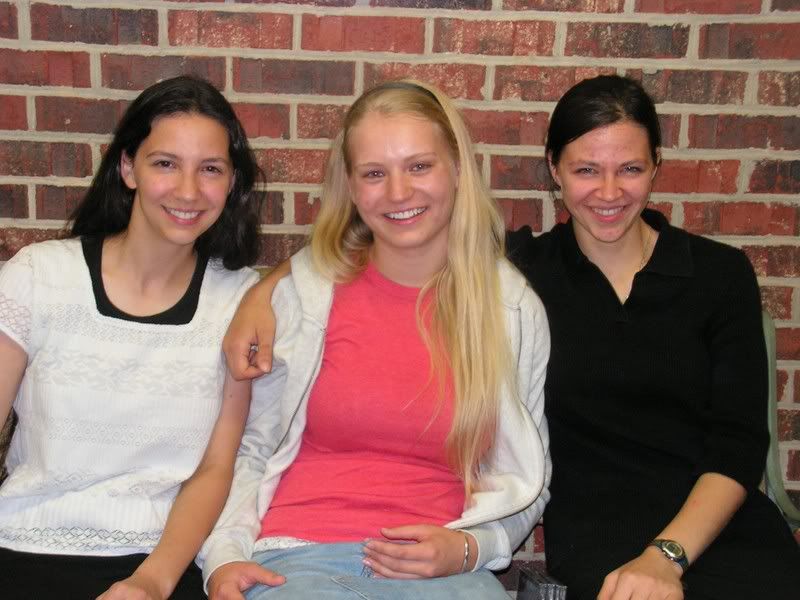 We had such a fun time at their house!