Tuesday, April 03, 2007
Not that anyone is concerned about calories and things like that ;) but the pie on the left has approximately 1752 calories and the two sticks of butter on the right (that I usually use to make one pie) have 1600 calories in them alone.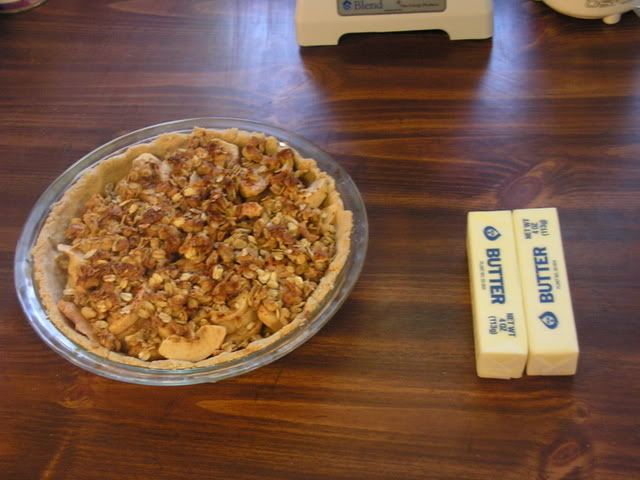 Now of course an all whole wheat no refined sugar pie (I used 1 tablespoon of sorghum in the whole thing) does not taste like a "regular" pie. But on the other hand, I can eat it for lunch and not feel like I'm loading up on empty calories.
Labels: food