Saturday, May 05, 2007
Yesterday I made a new hair fork. This time I went online and looked up hair forks on ebay and checked out what designs I could draw from. I also took some pictures of the process.
Here's the log I cut it out of: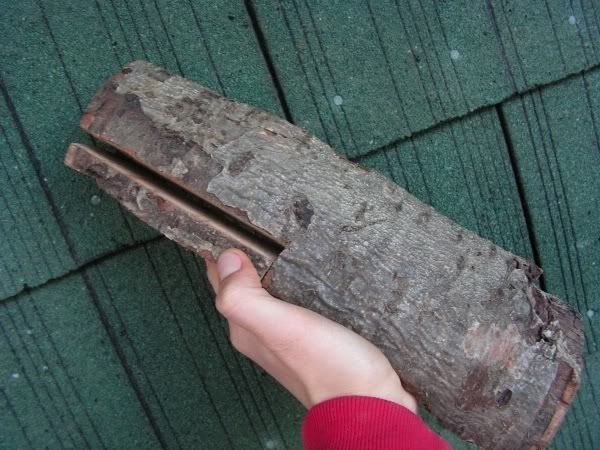 That's handsawn :p I bet I tore lots of muscle fiber while cutting that :D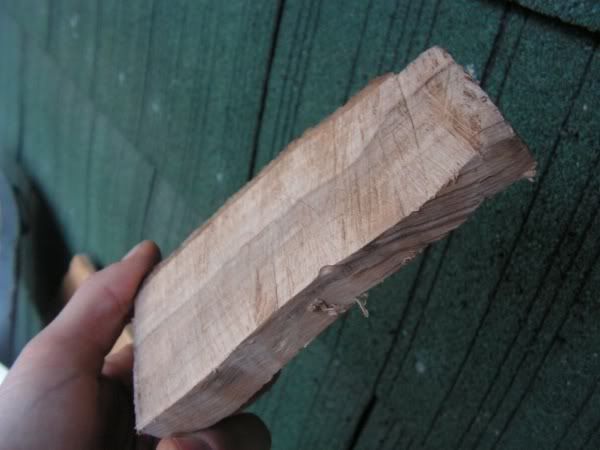 And this is what the grain looked like when the log was split, which is why I saved it for the to-make-things-with pile (which in reality consists of a single log).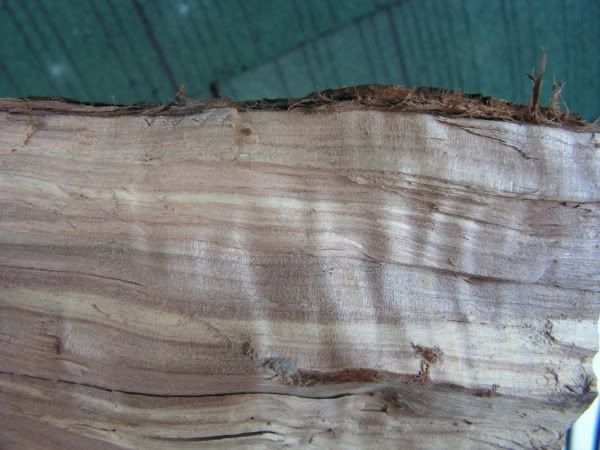 I sanded each side of that chunk up above on the belt sander, then cut out the shape with a hand jigsaw.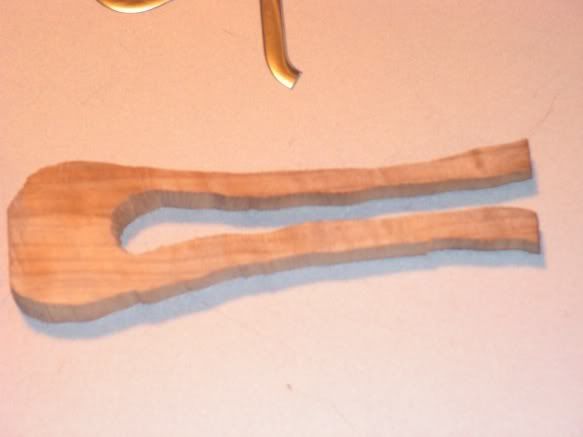 I used a chisel to make the curved face of the top of the comb, I also used the sander to enhance the curve of the whole thing.
And after a few hours of work, here's what it looked like!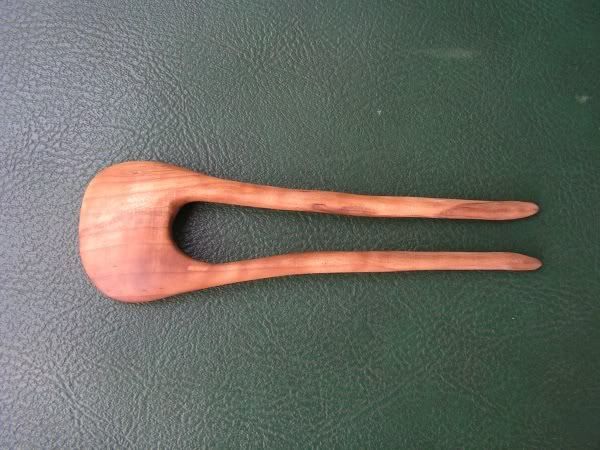 And here it is in action: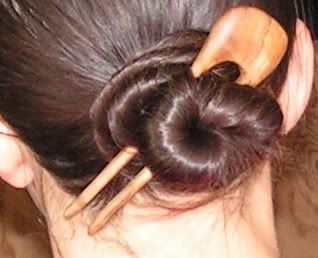 I'm really much happier with the way this one turned out than the last one.
This picture kind of shows the curve of the fork.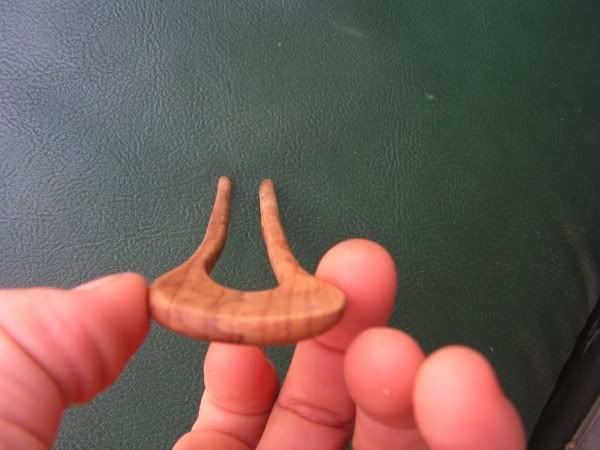 Labels: hair