Tuesday, June 26, 2007
Mom got some asparagus today. I used to think asparagus was nasty stuff - I had never tasted it before! It's fantastic. Cooked in a pan with a little oil and a fair amount of salt..mmmwah. I also ate some
yucca
slices I had baked. I was putting oil on it but it makes it a little soggy (I thought) so I baked it with just some salt sprinkled on top. Again, another yummy vegetable that I didn't think I liked.
In an effort to give evolution the credibility it deserves, ask yourself if my food just happened to cook itself and arrange itself as seen on this plate when I tossed it in the air ;)
How about this one??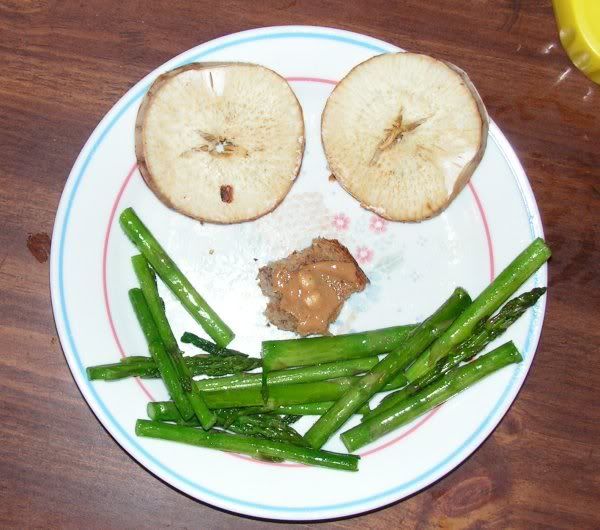 Use your brain and think!