Thursday, June 28, 2007
Today there's a birthday in the house! Peter is 16 today :D
A little Peter: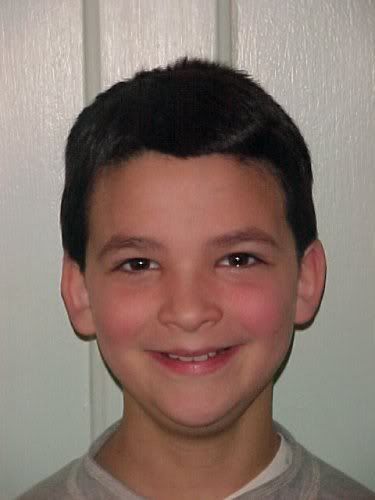 A big Peter, bigger, taller, and stronger than me :D
HAPPY BIRTHDAY PETER!
___________________________________________________
And here, diving into the vault of vintage pictures, is a shot of what my room used to look like on a fairly regular basis.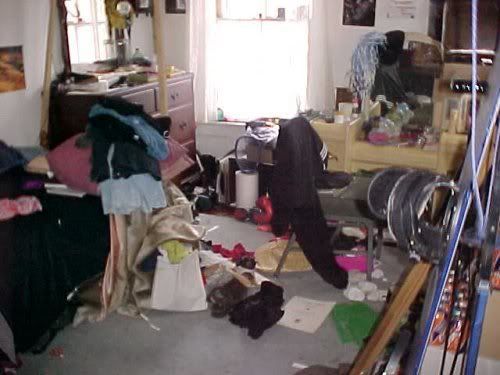 Frightening, I tell you!
I forgot to take before pictures before I started my room repainting - it was more or less clean. But you can at least see the green color here. I was so tired of that color after a few years. Here it is after I had already pushed everything to the center of the room: (shot from the same location, same window in the picture.)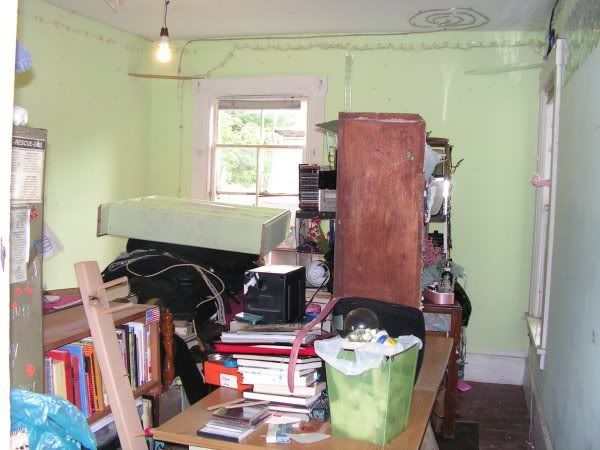 And here it is after the paint, before the cleanup!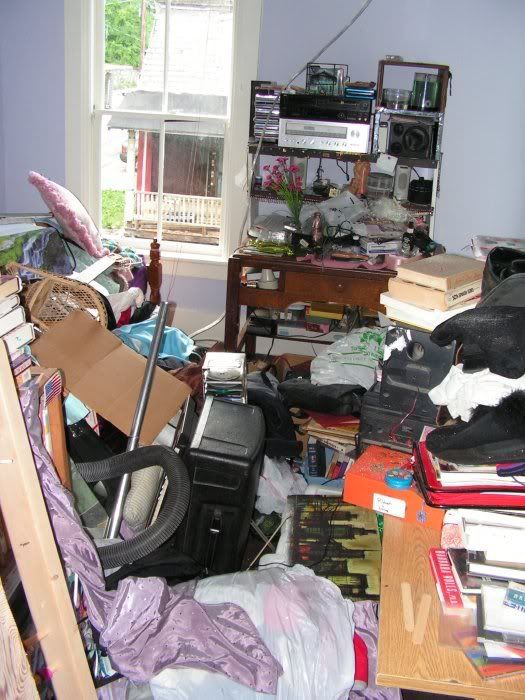 A few hours later (see a path emerging??)
And now, after several trashbags of givaway stuff has been removed and after multiple vacuumings (it is so hard to keep a very dark rug clean looking! At least it doesn't show hair :p):
v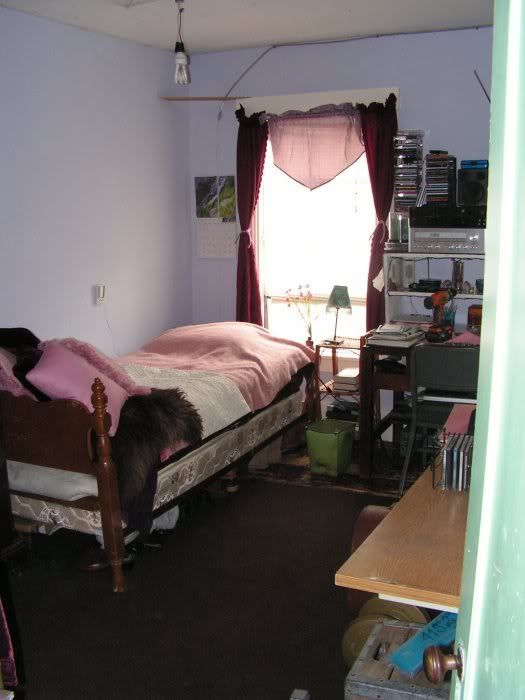 I'm really happy with the color and I've put off putting things back on the walls because they're kind of nice empty. I do need to restring some of the twinkle lights I had strung around the top of the room. That makes great alternate lighting, either alone of combined with a lamp. I'm not sure what I'm going to end up with for curtains either. I threw those up because I'm pretty sure the neighbors could see through the big cracks on the sides of my blinds!
_______________
For yesterday's lunch I made 8 pizzas - we usually eat 6 1/2 and the other 1 1/2 are left over for the guys to snack on the next day. It doesn't look like much pizza when it's all sliced up and stacked on a tray. If I had pizza boxes I would have boxed them whole, but we don't have any of those - yet! The lettuce in the back is from our garden, by the way! I don'e recall ever being able to just go out and pick lettuce but it sure was fun. It didn't take much effort on my part to plant it; Vincent tilled and made some of the rows, I just stuck the seeds in and did a little weeding! So hats off to Vincent and his gardening efforts, which are really proving to be fruitful :)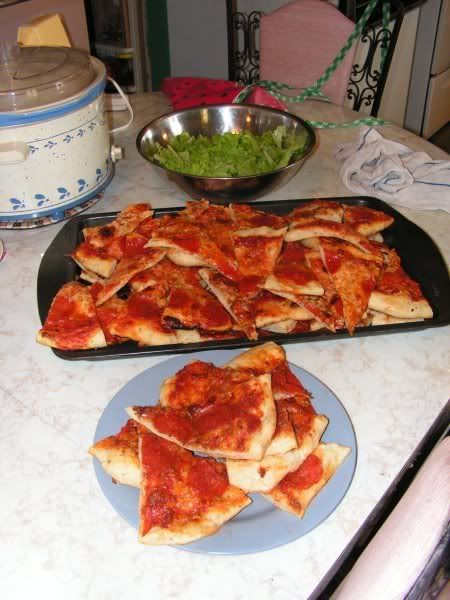 For some reason, it looks less appetizing all stacked up and sliced like that, lol. They ended up eating all but 4-5 pieces though, so it must have tasted fine!