Thursday, August 30, 2007
This week we got a call that a friend was haying. We went up there and spent a nice afternoon expending calories (replenished by the delicious pizza, corn on the cob, and cherry tomatoes for supper) and getting a job partially finished. The haying was done for the day, anyway.
Carol
got lots of great pictures, some of which, as usual, I will borrow and display for y'all to look at :)
For starters, this is the barn we were working around. They had already done one run of hay so it was partially full.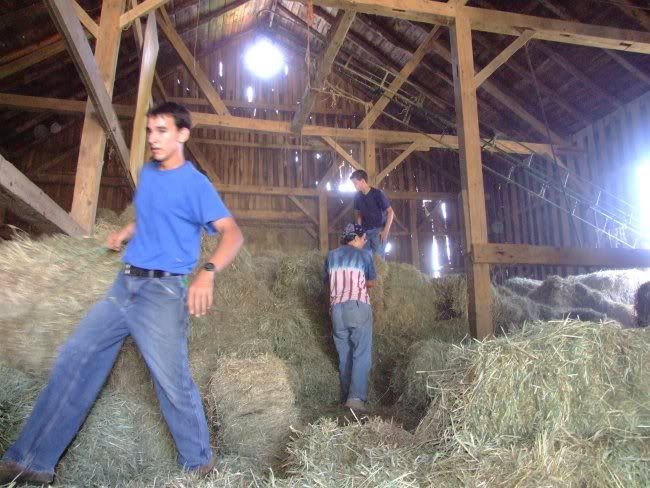 Outside by the conveyer belt: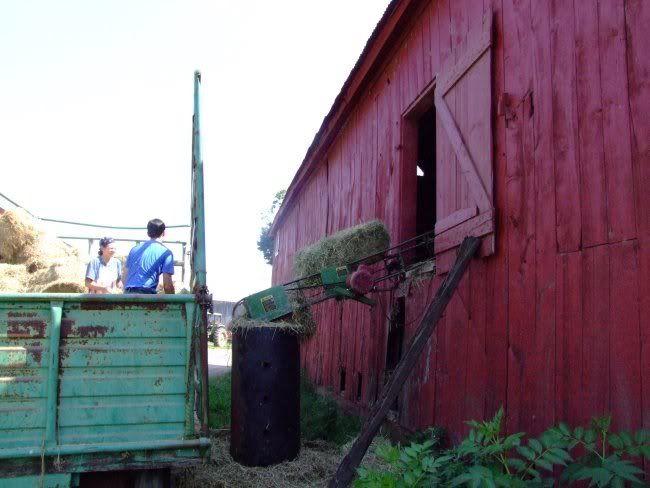 In the downtime between loads we walked around and checked out the rest of the stuff on the farm. Some of the animals checked us out too!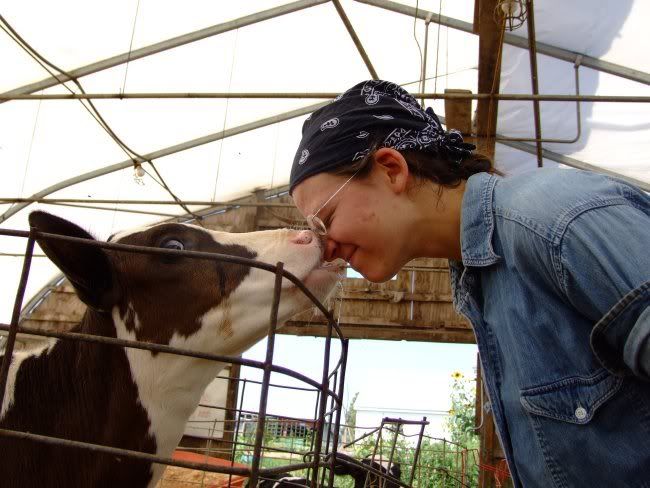 Do I look like a future dairy farmer!??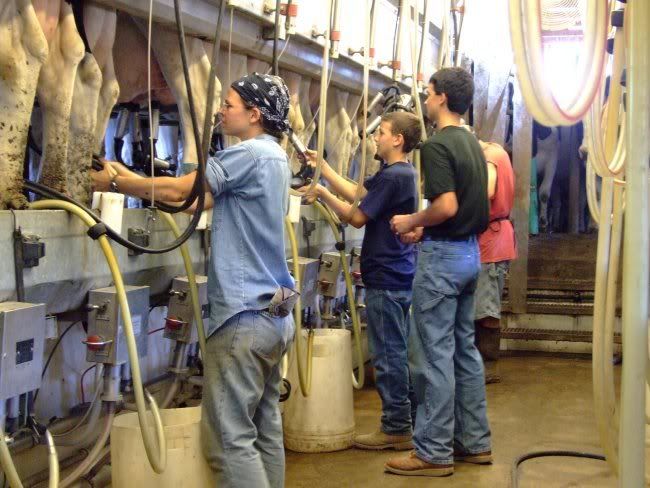 Yessiree, here is where your milk comes from: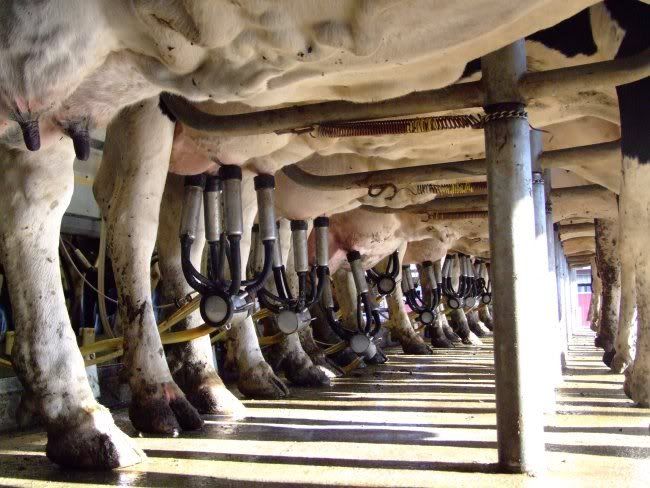 Some of the cows seemed eager to get milked but I saw one kick off the milking device a few times.
Hannah was having a great time :)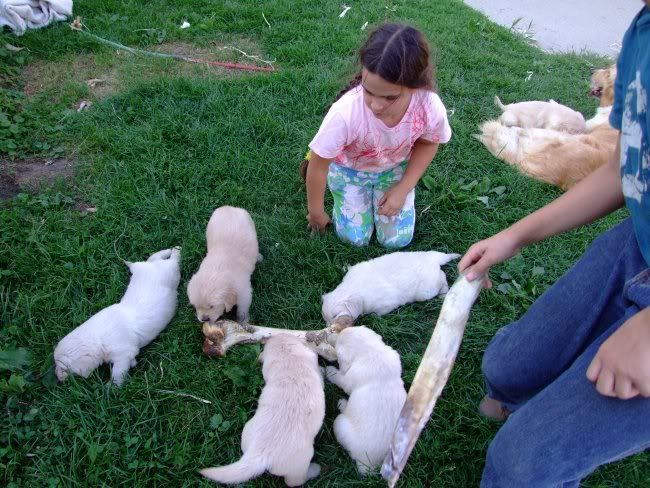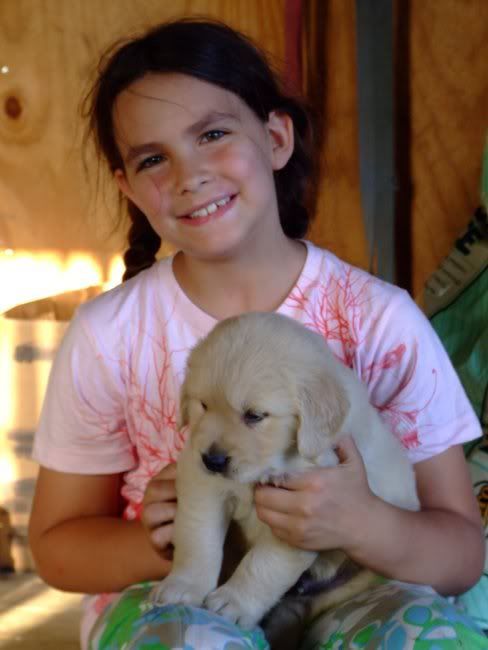 And this isn't the first time I've noticed - my brother has got gorgeous blue eyes :)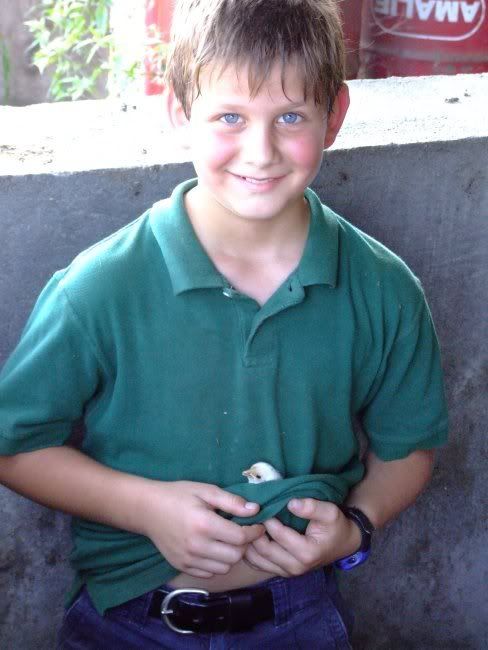 This one is just because I liked the goat: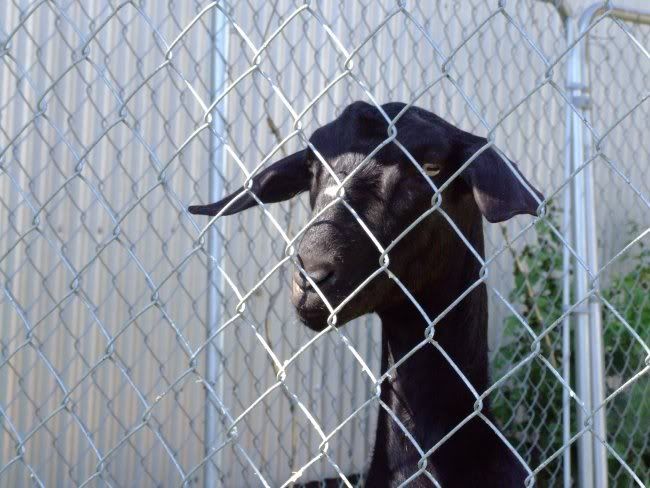 And we got to take home a chick - one that will probably go to a friend of ours once it's a little older. She has chickens already and will probably like another one.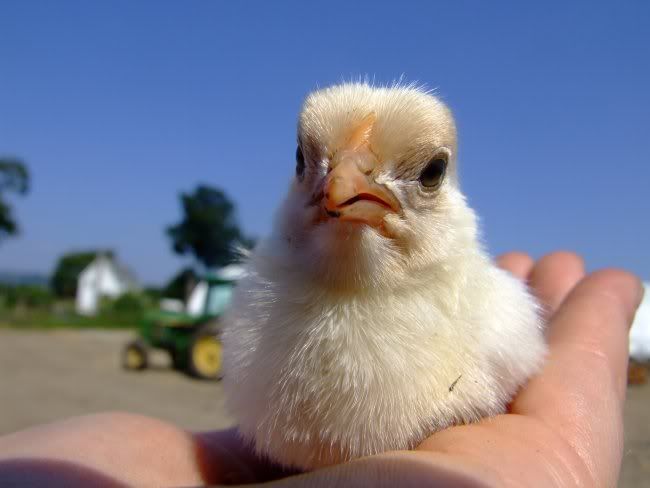 At the end of the day, after hanging out with everyone and eating supper, I discovered this dirty looking thing in the mirror.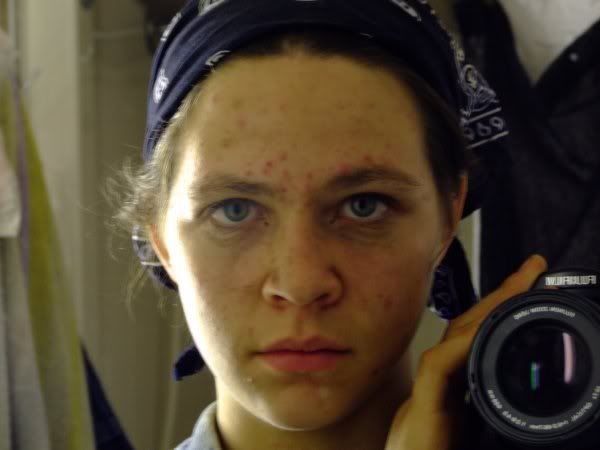 We all went home tired! Today I'm surprised that I have little to no soreness resulting directly from moving the hay. My hands are sore and maybe my shoulders a bit.