Tuesday, September 18, 2007
As I said in my previous post, we did go to Maine! I haven't ever spent a better weekend in Maine, I don't think. Carol took a ton of pictures and I'm uploading some for y'all to lock eyeballs on. Sorry to dialup users. Looking at my list of pictures to upload, this will be the most I've ever posted at once. And it's a sincere apology. Over the weekend I was blessed to have internet access, but I also realized how dialup users must really have a hard time loading so many pictures. So for whatever reason you have dialup, I'm sorry that you can't load them any faster, but I'm glad you're here despite the difficulty :)
_____________________________
For one thing, we brought our chicken along with us. I'm tempted to say "our pet chicken," but until we get
chicken diapers
for him/her, I don't know if we can keep it.
So here's Mom and Tweetalizer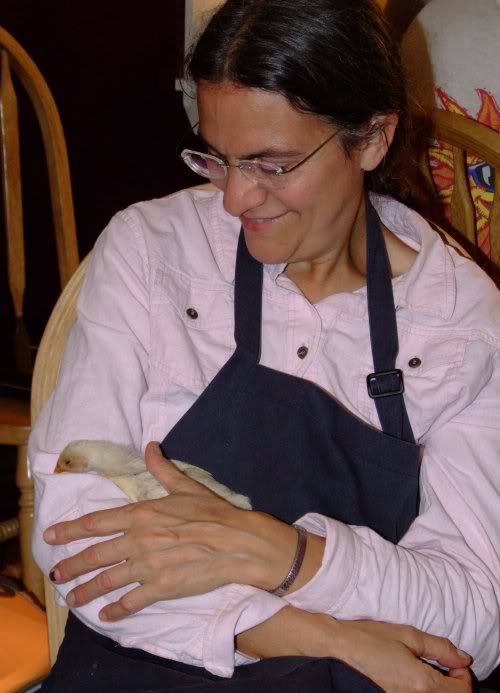 Then the Ds introduced us to a game called
Four on a Couch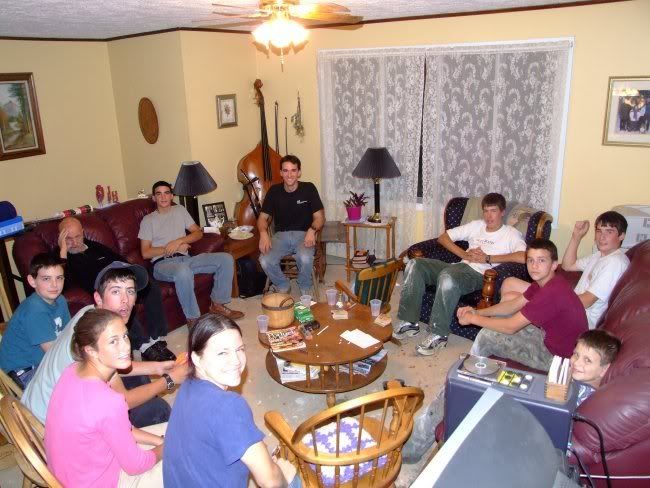 The next day we took down a wall in their house (fun fun fun, except someone got kicked when they didn't know a foot was going to come flying through the wall). For some reason I don't have pics to upload of that.
The next day we sang and went to church. In the afternoon we tried to take some demo pics. Here's one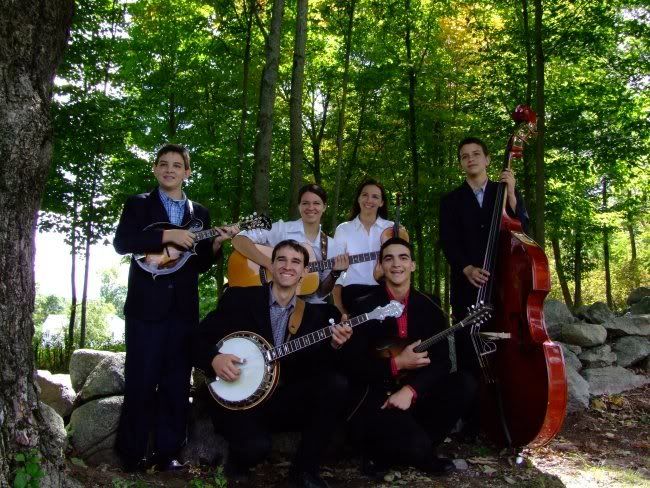 In the evening we sang again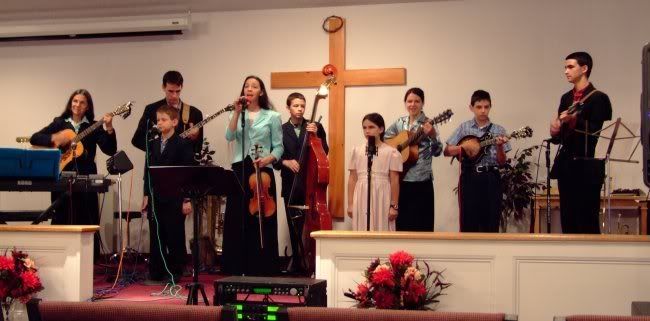 And I met the lady that inspired me to yodel! Yessiree, here she is. It was really neat to meet her after all these years.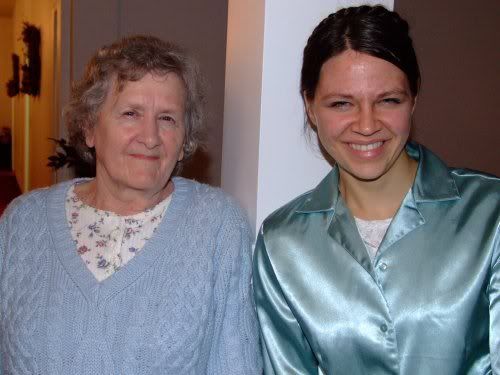 Right as we were going to bed that night, Mrs. D remembered we hadn't arm wrestled yet (I had asked to at the concert but there wasn't a good place), so we decided to do it right then.
Here's before we started, two basically normal people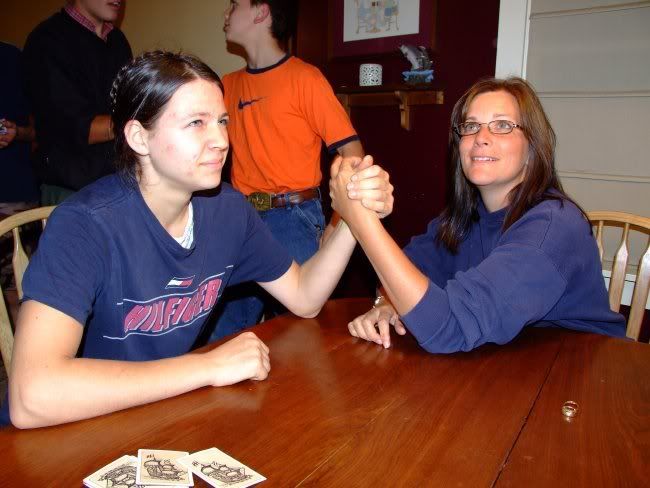 And here we were after a few minutes of holding each other in the middle, two kind of insane people (and she's more insane, she WON BOTH ARMS!!! Go Mrs. D!)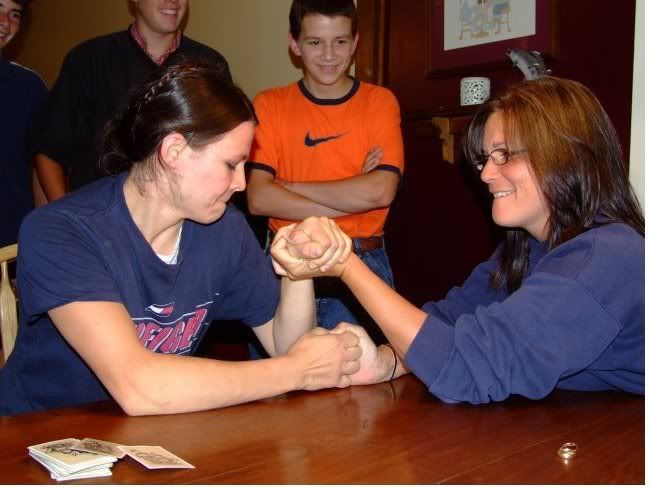 Then Monday began and we headed to a beach in Maine. The beach is right near a really cool fort.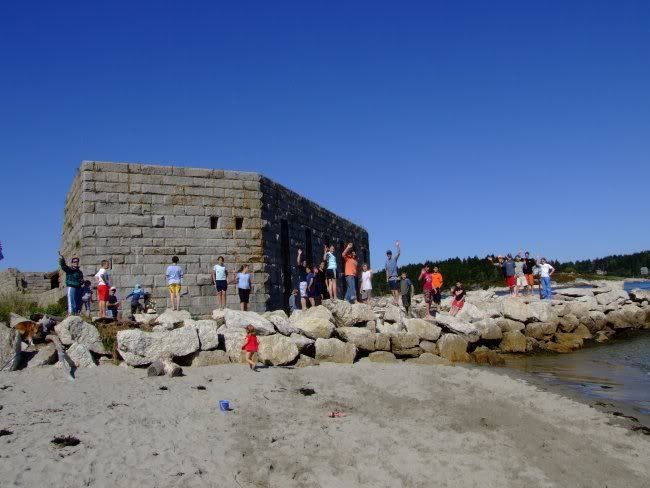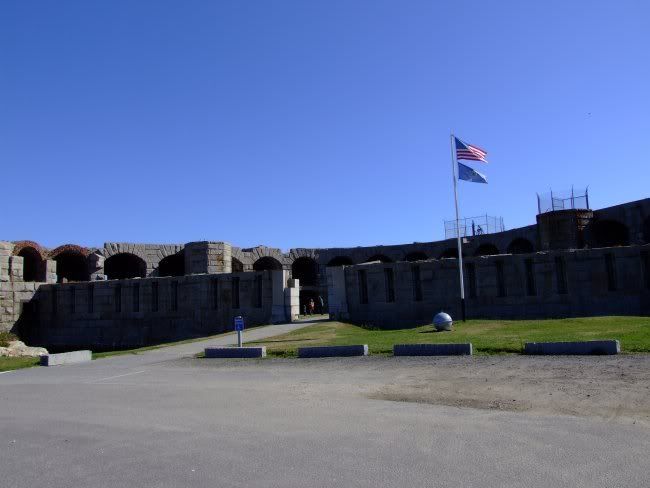 Here's the inside wall. It reminded me of something out of The Sound of Music, you know, when they're performing before they run away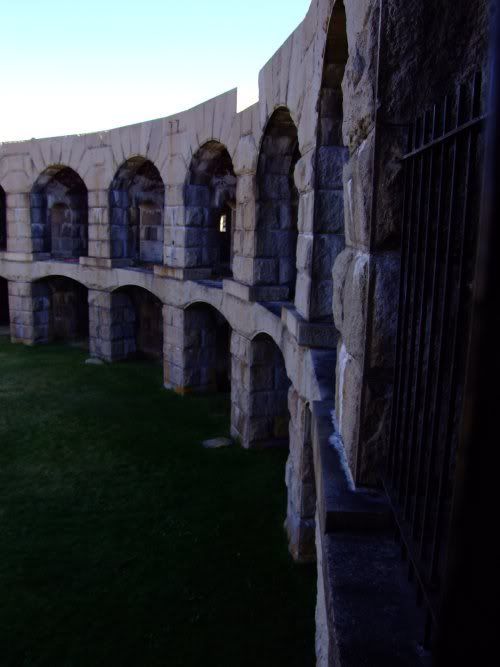 K and her brother inside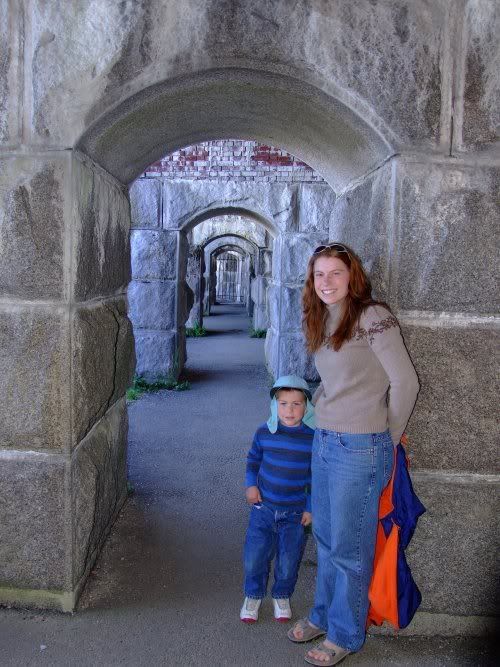 N inside. It was so cool in there! I almost can't believe they let people walk right in it's so cool. Let me just say here I hesitate to blog other people's pictures because I'm so afraid someone will be upset with me for posting them in a public place online, but hopefully since I'm just using initials here, no one will mind :)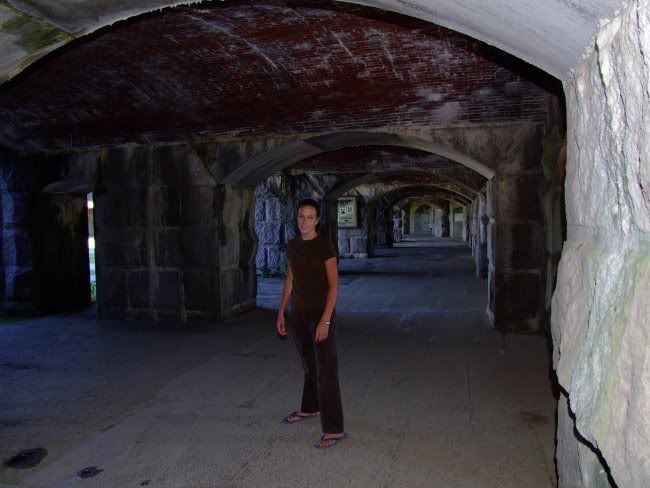 Carol got my picture in the window frame!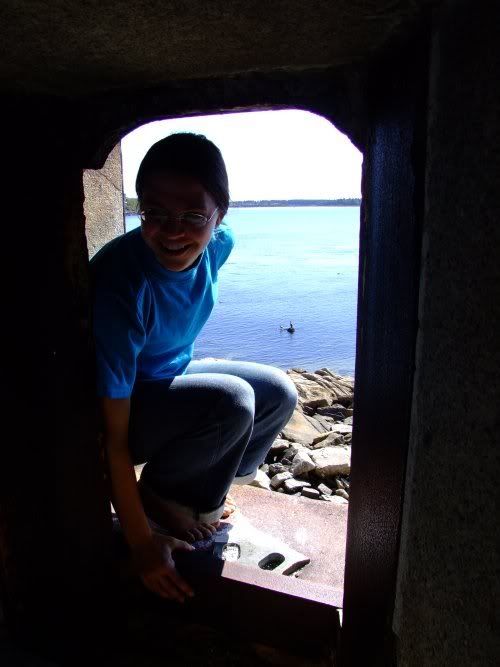 Here it is from the outside (I'm in one of those windows but it's hard to see).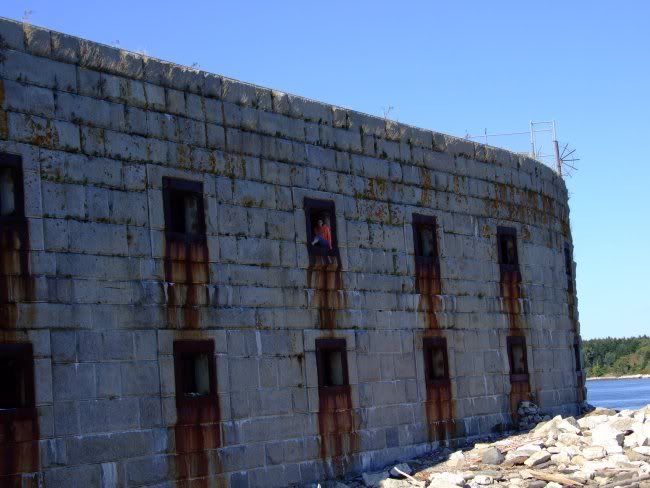 This is a door to one of the rooms inside, presumably a room to store ammo in. Some of the guys got in there first and scared me when I came in with some of the rest of the guys, then we hid in there and scared everyone else coming in! It was really pitch black in there until your eyes adjusted so it was a great set up :D As Carol was taking this she said "Ah, I see you're in here." I guess the flash lit it up for her, lol.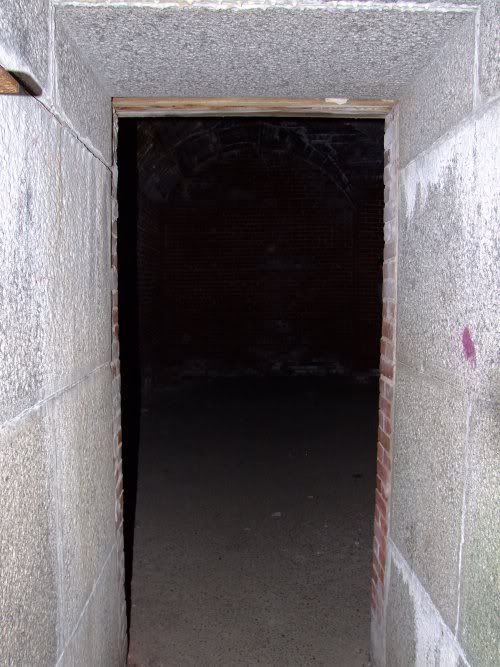 We played games and while watching the different age groups play some of us sat on the rocks (how is a hunt for a candy bar fair when both 20 yr old and 5 yr old are playing?) Here are some of the girls and I - why oh why didn't I bring my sunglasses so I could fit in! I'm such a misfit! Now life will not be worth living because I didn't look like everyone else. *pause* hahahahah, just kidding :p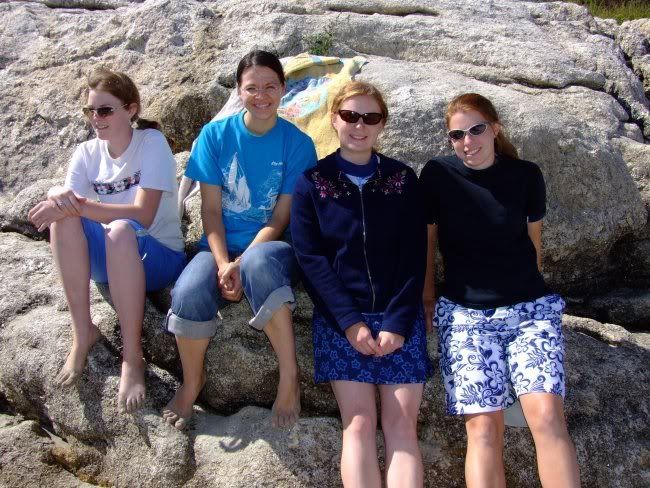 Then we ate lunch, and afterwards headed down the beach about 1/2 mile to play volleyball. Talk about having a great time! Here are all of us lined up, and I like this shot because it looks like Mrs. C is ordering us around! lol.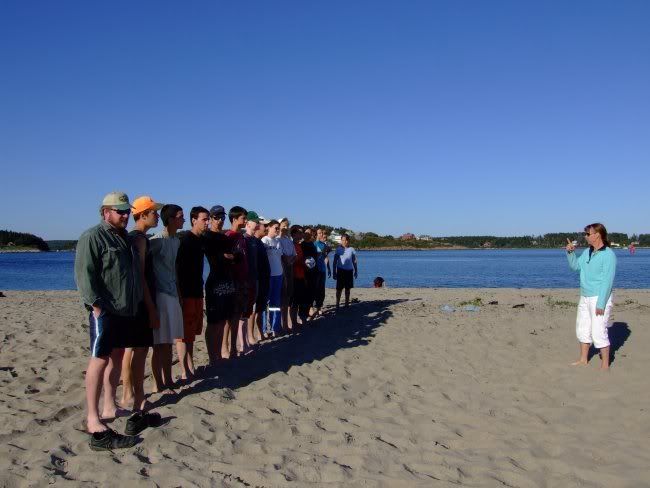 After we played volleyball for a few hours we went even further down the beach to go SWIMMING! Yes folks, I said swimming. I thought they were nuts, and I told myself it was so crazy and that I was never going in. I didn't even bring clothes to swim in. But then we ran down to the beach and everyone else was going in (the insane people, at least), so I walked in with my clothes on. It was COLD. But on the bright side, it was warm when I got out because it was so cold in the water. On the run back to the other part of the beach I had to let my pant legs all the way down (I had rolled them up) because it was like sandpaper on my legs. But anyhow, it was fun even though it was leg numbing.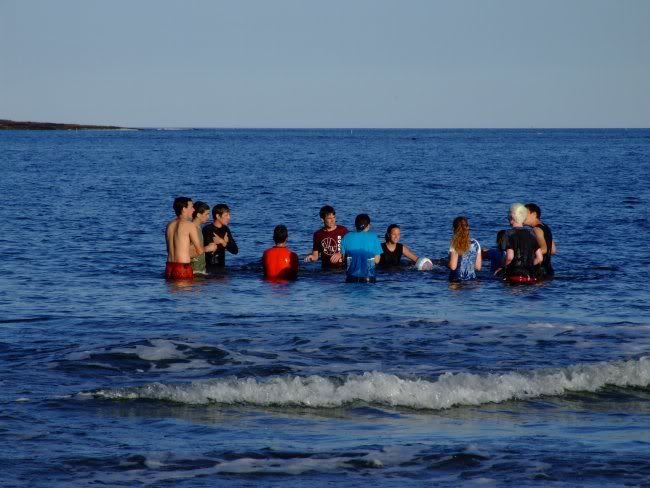 Here are some of us after the cold swim. Mrs. D handed me a towel and I said "I don't need this," but then I *thought* and said "Thank you!" and I was awfully glad I had it, lol.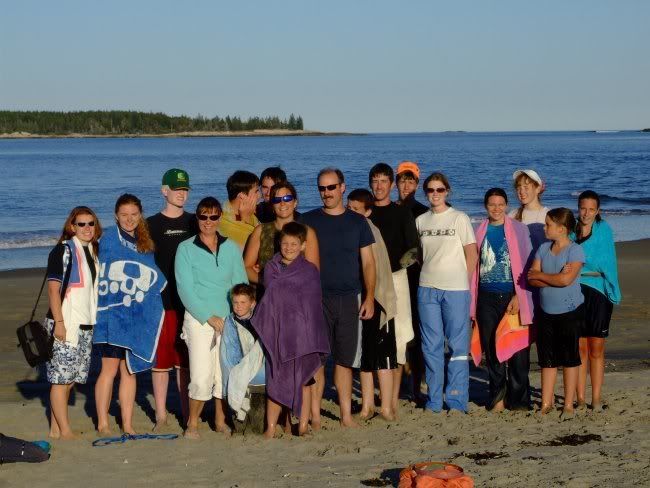 The sunset was so beautiful and I just wish I had used a flash on the pictures I took of Carol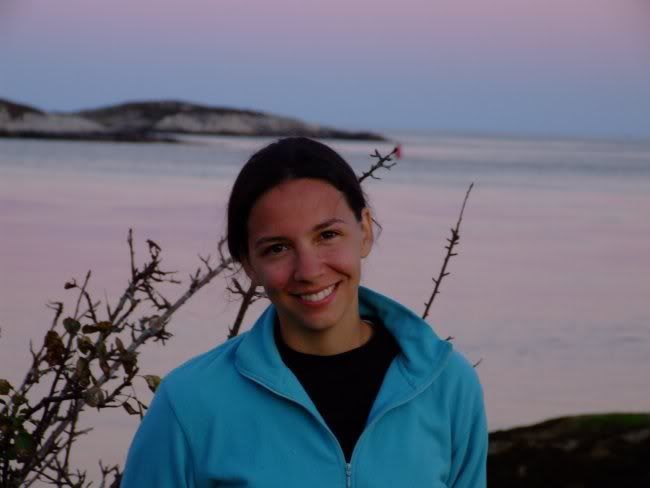 This morning I woke up pleasantly sore and with a lot of good memories. Hopefully
Carol
will blog and fill in with what I missed :D