Wednesday, October 24, 2007
I only have five pictures today. Sooner or later, my sister
Carol
will have an update I'm sure, so go ahead and visit there if you want more info.
My sister and I went to our FAVORITE fabric store, which happens to be in Kentucky (Smiths Grove). I took video footage that will probably be on youtube before too long.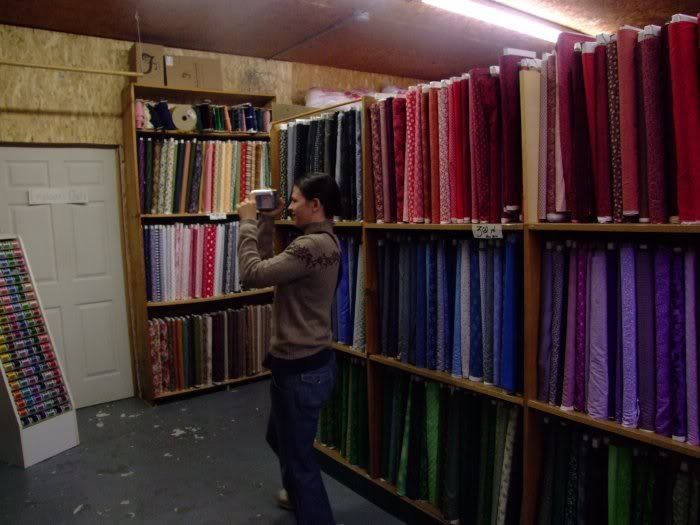 I took photos of all the prints I got, and then I worked on some patterns. This one is made up of
flying geese
and squares, that's it! It's really quite simple and I hope to make it once I get home, with off-white and red.
______________________
We spent some time with a family we met last year but weren't really able to spend any time with. They fed us many meals and were SO hospitable. Thanks Brandts :D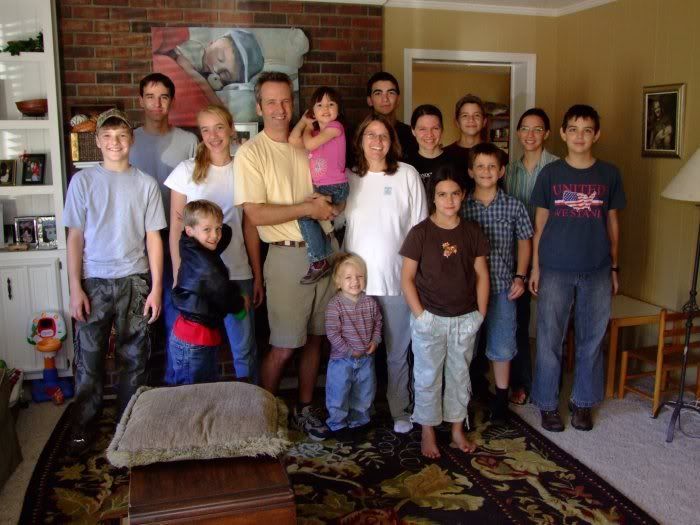 _____________________________
We sang at a surprise birthday party, which was a lot of fun (especially the surprise part) and the fields up at the farm it was at were beautiful.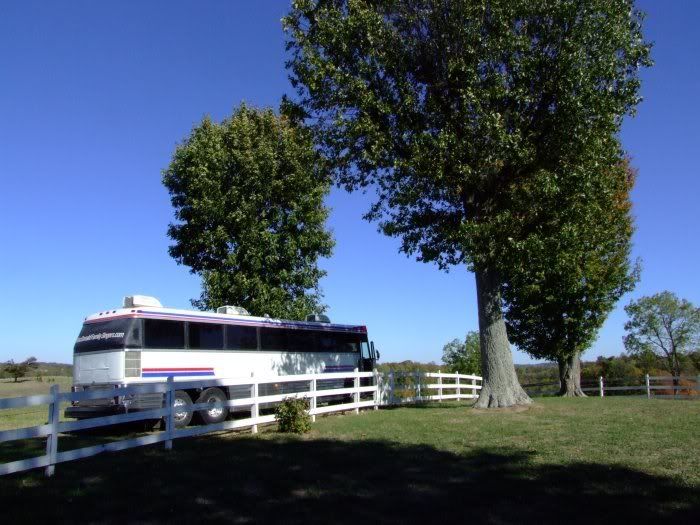 ________________________
And one night that a church took us out, we hung out with friends in front of the restaurant and
Carol
took out picture. This was supposed to be the funny face picture. I don't think I've ever seen Peter's face quite like that before ;)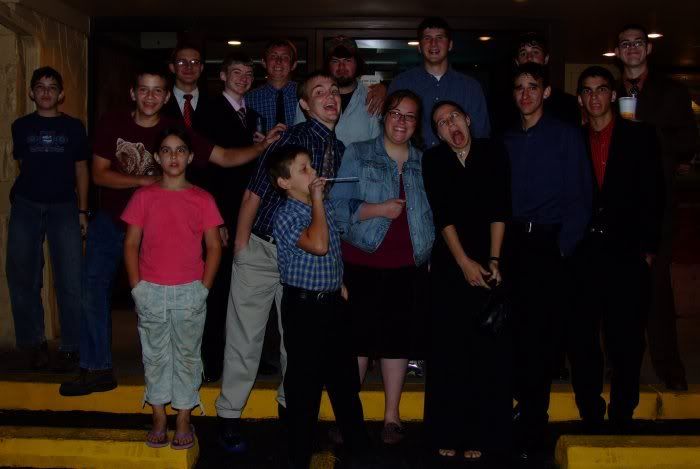 _____________________
I feel like
Generalismo.com
is being neglected. Which, of course, it is. I just don't have the focus to write anything for it right now.