Sunday, October 07, 2007
Whoo hoo! I graduated from teens :| Is that good, or bad? It's better being older than dead, methinks :)
Here are some random pics from this weekend and right before we left.
A friend visited from CA and brought her cousins with her! We had a lot of fun and I got to cook supper for them. It was kinda cool, I've never really cooked a whole meal for company before.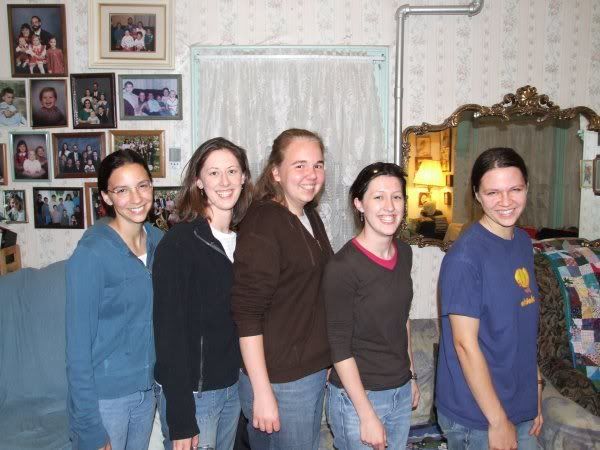 _______________________
When we went to Philly we saw this really cool building.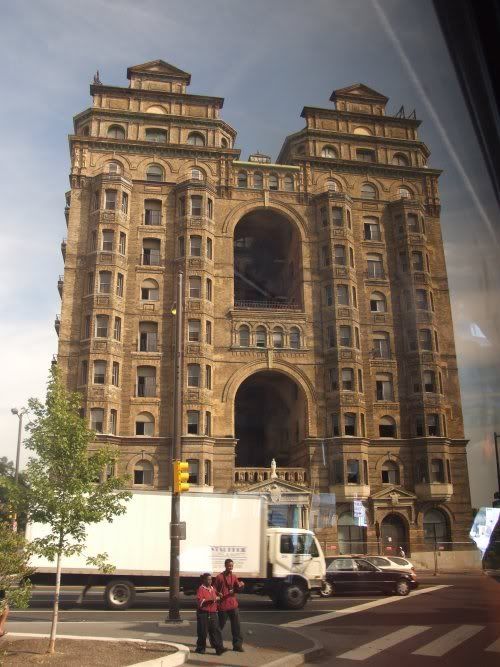 Here's a close up in the middle. I thought it was really neat.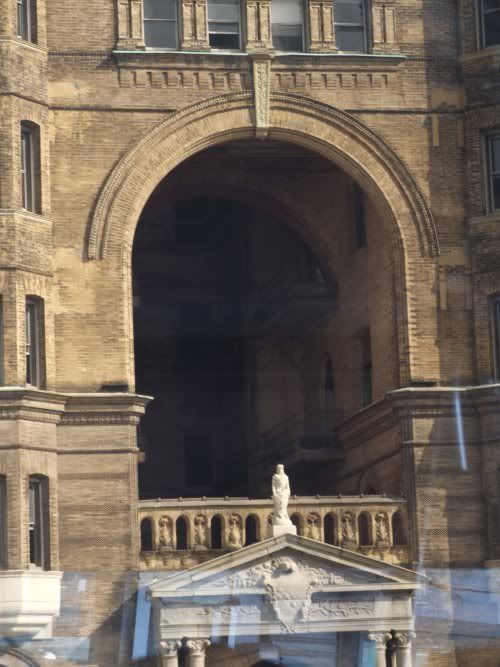 I know I cut this off a little, but we were driving down the road and it was hard to frame it right.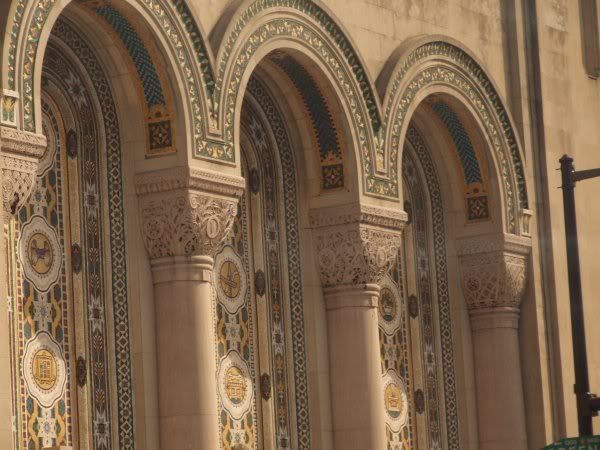 _______________
Inside the stage we sung on: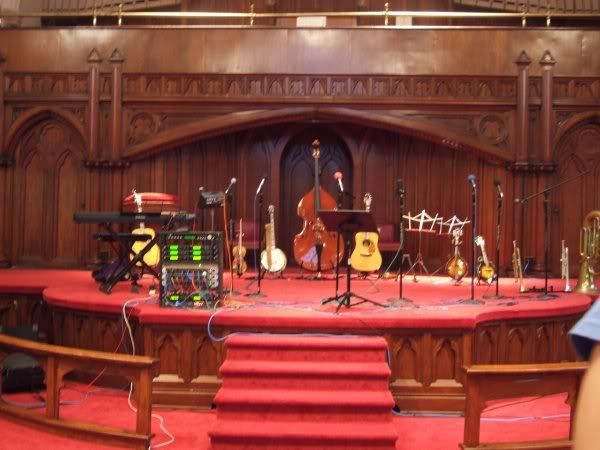 Some friends that came early and hung out with us before the concert. Some of them we just met for the first time.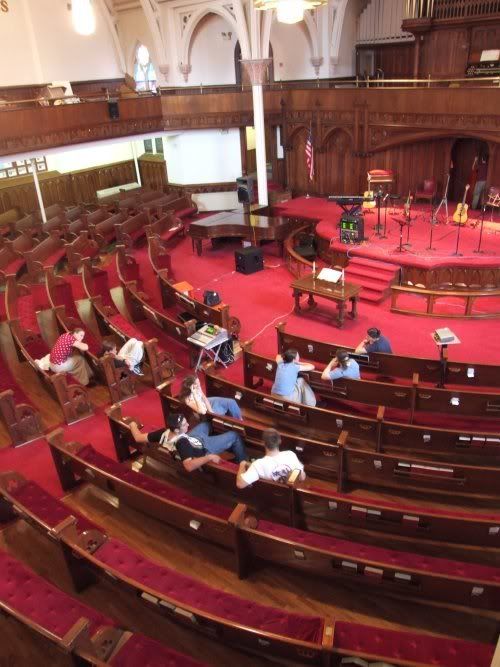 After the concert we took a group picture: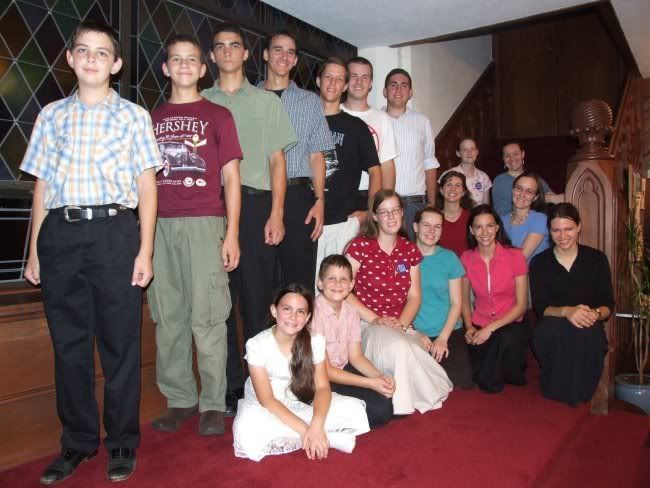 _______________
Then we went to our grandparents house, where my family gave me a (20th) birthday party. They made it so much fun and my mom's cake (that she made from scratch and MADE up the recipe) was great!! In fact, I think we should have a reenactment of the cake eating part ;)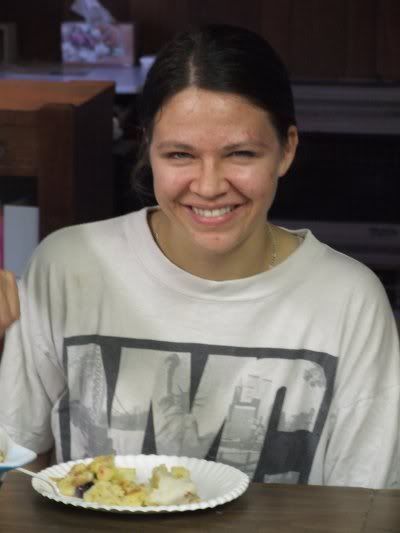 And the green river flowed! Thanks to all my family who went out of their way to be generous to me on my birthday :)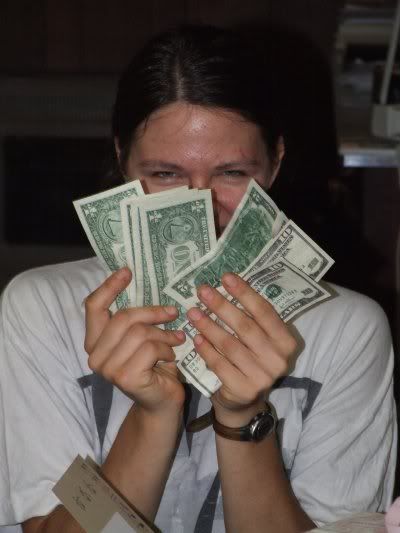 I would blog a picture of the coins I got, but I don't have the picture at the moment and they are telling me it's time to eat so I have to go, NOW! BY y'all till next time.
_____________
ETA: One more picture :)
Here are the coins I got, a $20 and a $5 silver piece! I feel like one of the group - one of my coin collecting brothers :D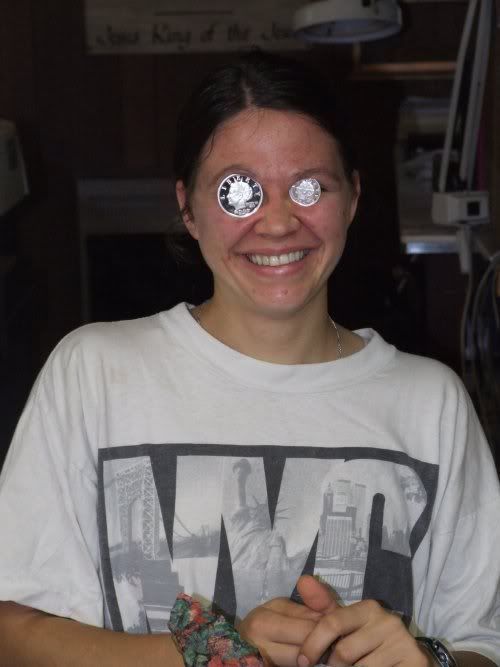 I tried to upload a video to youtube but it didn't work! No surprise, since it was a 65 mb upload and one wireless.