Tuesday, October 03, 2006
We have got a concert this weekend (possibly more) and at least one next weekend, then it's off to Alabama, then New Jersey, then home!
On the way to the birthday party a few nights ago I brought my quilt (and Hannah did a few of hers) and then some of us girls worked on binding the edges on the way there. I got all but about 5 inches finished on mine and I realized I had to get changed (and we had JUST about arrived at the party) so Hannah offered to finish mine :D (Thanks Hannah!)
Here's a picture at the party. The lighting ended up very nice, but it was hard to capture with a camera (without a tripod).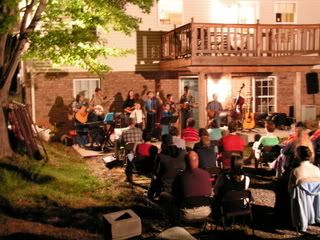 Abi and Bethany made two cakes for Nathanael (or is it Nathaniel?). I thought they were so nice looking I ought to post pictures of them.
Fish and Basket: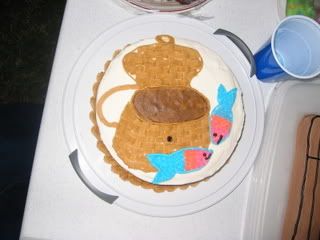 Steak on a Grill: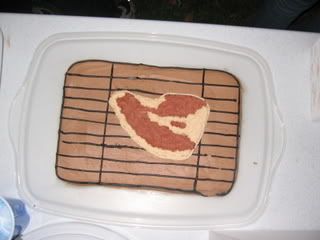 On Sunday we had church at a park and then went hiking after we ate lunch. Here are some of us girls in front of the bus.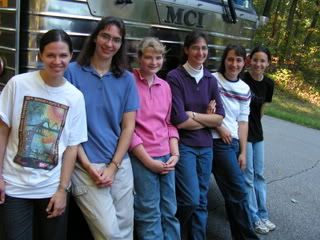 Labels: quilting, tour pictures