Monday, November 13, 2006
I started cutting a quilt Saturday, Sunday we had a concert in CT, and today I spent a lot of time piecing the quilt. Here are some pictures.
Here are ALL of the pieces, except the binding and the backing.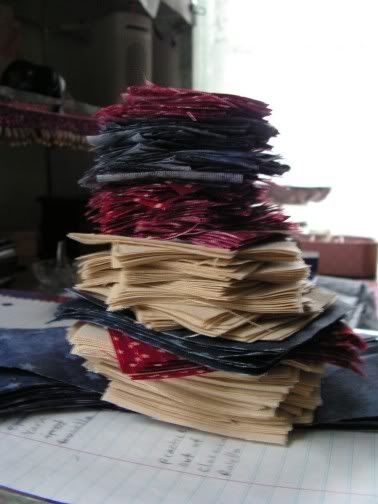 (I haven't calculated yet how many pieces there are altogether.)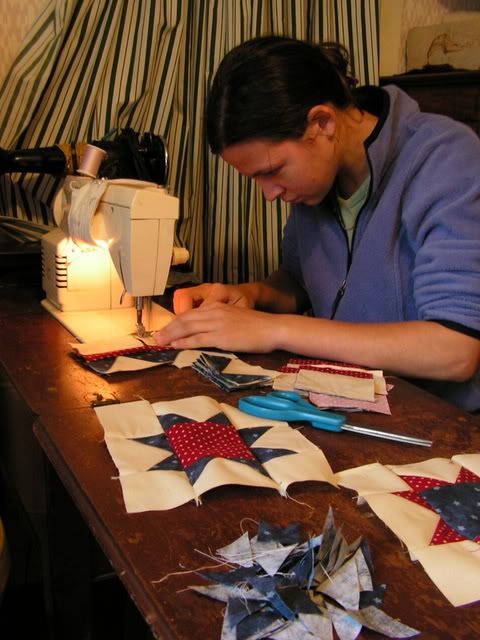 Carol decided she was going to take a picture. That square there on the table is one of the first two I made, one of each color combination. Hannah Myers in Kentucky taught me how to do it (THANK YOU HANNAH :) but I scaled it down a little. Instead of 9 1/2" squares these are 7 inches.
Ok, additions to the post (I edited this.)
Here's a batch of pizza dough I made last time I cooked. It used a whole 5 lb bag of flour, plus some! It made over 8 pizzas and cinnamon buns the next morning.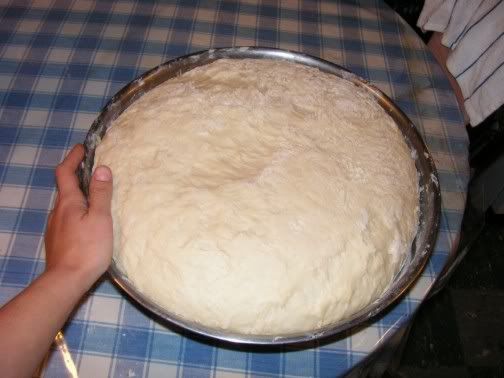 And does
Labels: quilting